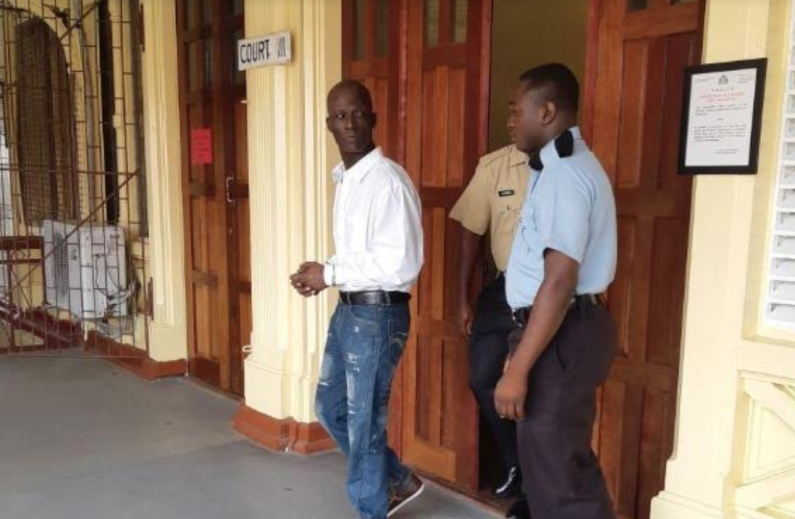 It was chaos in the Courtroom of Justice Sandel Kissoon today when triple murder convict, Gavin Graham was sentenced to three terms of life imprisonment for the crime.
After the sentence was handed down, the man threw a liquid from a bottle at the Prosecutor and started to hurl expletives at the relatives of his victims. He was handcuffed and quickly ushered out of the Courtroom.
The man's mother who also started to behave in a disorderly manner was also arrested.
Graham of Wismar Linden was found guilty by a 12-member jury of the January 2015 murder of his ex-lover, Tabola Abrams, her boyfriend Shawn Whyte and her stepfather Clifford Sampson. The three died from the injuries they sustained in a fire at their home that was set by the disgruntled ex-lover Gavin Graham.
During the trial, it was revealed that the man locked the doors to the house from the outside before setting it ablaze. The woman had ended their relationship over his abuse of her and she had moved on with her life with a new boyfriend.
Throughout the trial, Graham showed no remorse for the crime and the Judge handed down the three life sentences while telling him that the crime was brutal and heinous.
Family members of the victims said they are relieved that justice has finally been served in the matter.