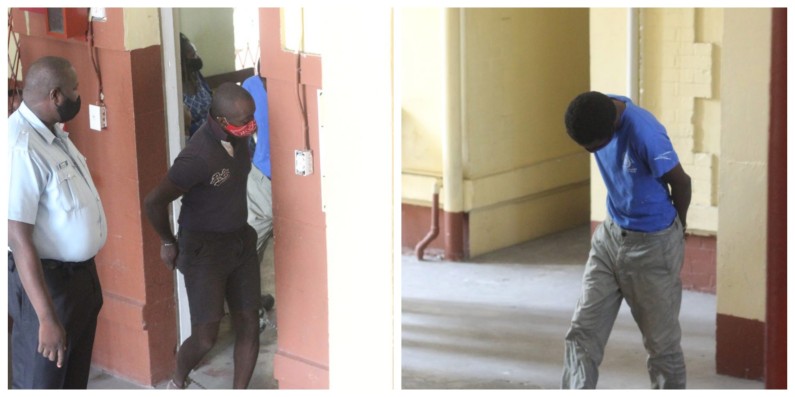 Two men who were caught on camera a week ago robbing a woman of her belongings appeared in Court today and were slapped with armed robbery and possession of firearm charges.
The Two men, Kevin Emperor and Laurie Mussedeen appeared before Magistrate Leron Daly at the Georgetown Magistrates' Court this morning and denied the allegations made against them. 
Police records show that on the 1st September at Bourda market, the two men robbed Carolyn Harris of her phone, handbag, sunglasses and cash totaling $75,000.
The Court was told that one of the men was armed with a handgun during the course of the robbery and pressed it against the woman's chest while relieving her of her belongings.
The woman raised an alarm and the two men were apprehended by Police officers who were in the area at the time.
The two have been remanded to jail and will make their next Court appearance later in the month.