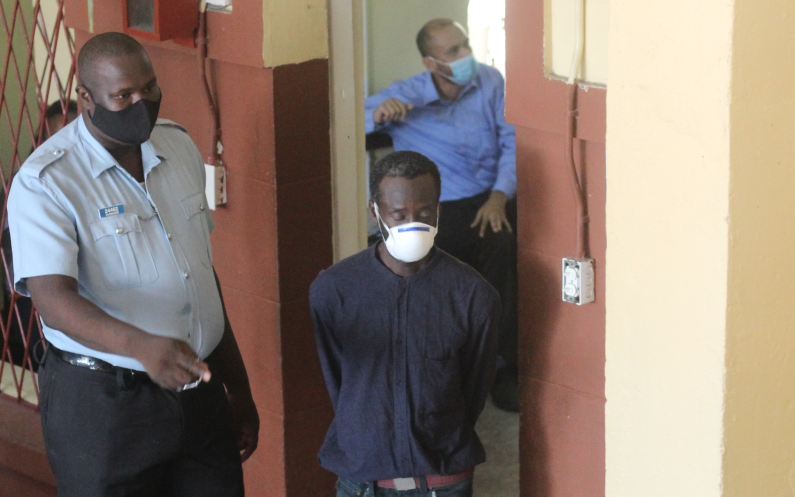 Five days after the stabbing death of a Bourda Market labourer by a vagrant over a $200 debt, the vagrant today found himself in front of a Magistrate facing the indictable murder charge.
 52-year-old, Richard Martin appeared before the Chief Magistrate and was not required to enter a plea to the murder charge.
The charge stated that on the 2nd September at Bourda Market, Martin murdered Ovid Chester during an argument.
The accused was immediately remanded to prison until the 21st of September when the matter continues.
The two men were known to each other and reportedly had a misunderstanding over an item that was given to the victim for him to sell.
A fist fight started between the two after the assailant demanded his money. It was during that fist fight that he reached for a knife and stabbed the other man to the chest.
He was immediately arrested after Police were summoned to the area.