As the recount of votes for Guyana's national and regional elections continues under the scrutiny of a High-Level CARICOM team, CARICOM's Ambassador to the Organisation of American States has declared that CARICOM "regard ourselves as the most legitimate interlocutors in the Guyana situation".
Ambassador Noel Lynch made the statement this morning to a meeting of the OAS Permanent Council as it received the report on the elections in Guyana from the OAS Observer team.
Ambassador Lynch explained that CARICOM has no interest in which political party wins the election but its interest is that at the end of the recounting process, democracy emerges as the winner.
"CARICOM countries are not merely a group of countries held together by rules; the majority of them are held together by values rooted in centuries of history and fraternity, and in a bitter struggle for their peoples' rights, including the right to elect governments freely and fairly in a democratic process. If democracy fails in any CARICOM country, it fails in the larger Community", Ambassador Lynch said.
The CARICOM Representative told the OAS Permanent Council that CARICOM has been engaged, by invitation, in the general elections process in Guyana from the beginning.
He added that by consent of all parties, CARICOM is scrutinizing the recount of the votes in an effort to see a transparent and credible result, and a legitimate government elected.
On the issue of the situation that led to the recount process, Ambassador Lynch said CARICOM is mindful that irregularities occurred "not in the system by which the Guyanese electorate cast their votes on March 2nd, but in the presentation of the count afterwards".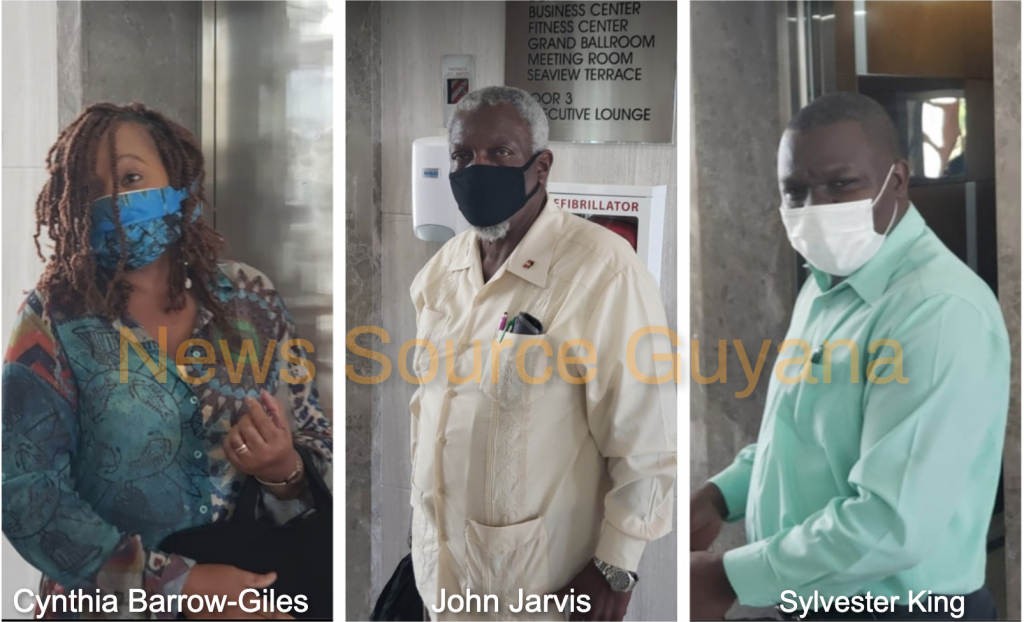 He said the Guyanese people deserve a credible and transparent process to put into office a legitimate government that they elected and CARICOM takes its scrutineering role in this recount "extremely seriously".
"We intend to see it through to a transparent and credible conclusion", Ambassador Lynch assured. He said when that is done, CARICOM will return to the OAS Permanent Council to keep it apprised of the progress of its work.
During his presentation to the OAS Permanent Council, the Ambassador also stated that the recount is expected to go beyond the 25 day timeline initially set by GECOM.
He said the scrutiny of the ballot by the parties and the physical distancing rules in place as part of COVID-19 health guidelines are among the factors that may result in an extension of the timeline.