US Ambassador to Guyana, Sarah-Ann Lynch has brushed aside criticism that US government officials are interfering in Guyana's internal affairs with their statements on the Guyana elections.
In a statement today that appears to be in response to a recent Foreign Affairs statement about respect for Guyana's sovereignty, Ambassador Lynch said in foreign policy, the difference between meddling and practicing good diplomacy is that good diplomacy involves sticking to bedrock principles of human rights, good governance, and transparency and, whenever possible, underscoring the values that bind the country you represent to the country in which you serve. 
"Quite properly, there has been a lot of attention by U.S. diplomats to Guyana's 2020 election day and events after it.  In this context, silence breaks an oath I took.  In serious and soaring language, I swore to "bear true faith and allegiance" to the Constitution of the United States, and it is in that document where these bedrock principles stand solidly for me.  Indeed, 11 of the 27 amendments to the U.S. Constitution address voting rights, electoral issues, or matters of succession by our representatives", the Ambssador said.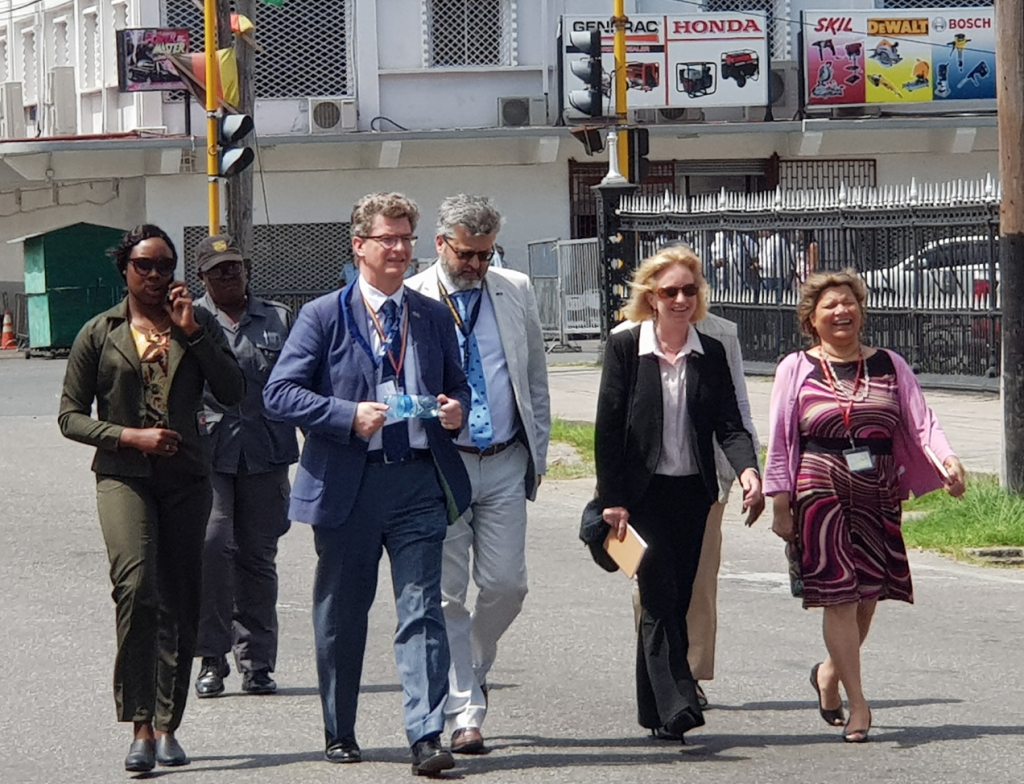 She noted that Guyana has displayed its leadership in defense of representative government recently by joining other Lima Group members from the Americas to strive for a democratic resolution to the crisis in Venezuela.   
The Ambassador said she hopes Guyana maintains its good standing as a member of this club by counting all the election day votes through a transparent and credible process.  Guyana, she said, is certainly not Venezuela and it should be kept that way.
She went on to state that the United States Government is entirely non-partisan about which party wins Guyana's 2020 elections since they all offer the opportunity to continue an excellent bilateral relationship based on a shared commitment to supporting improved governance, prosperity, and security in Guyana.
Since the elections, a number of senior US Government officials have been tweeting concerns about the electoral process in Guyana with threats of sanctions and consequences if there is not a credible vote count and tabulation for Region Four.