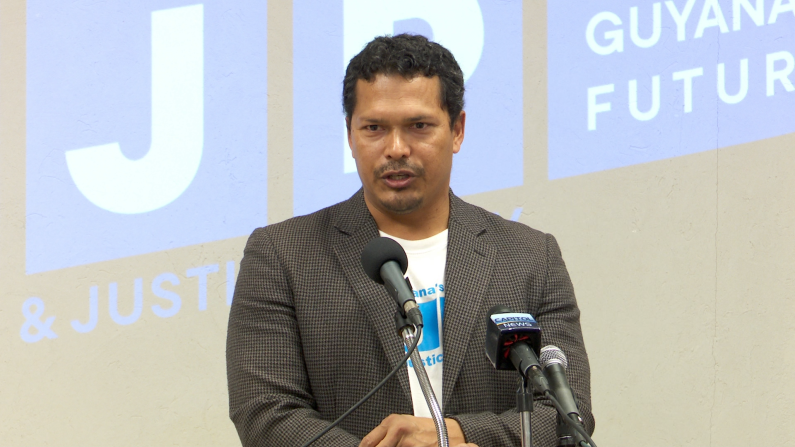 The Liberty and Justice Party (LJP) today made it clear that it will not join with A Partnership for National Unity, APNU to contest the March 2, 2020 elections unless it is in the national interest.
Recently, it was revealed that the Leader of the LJP, Lennox Shuman held discussions with the Leader of APNU, President David Granger on the possibility of the LJP joining the Partnership.
But at a press conference today, Leader and Presidential Candidate of the LJP, Lennox Shuman, said the party has decided to decline any coalescing in the run-up to the March elections.
According to Mr. Shuman, "the Liberty and Justice Party represents what we call a balance in this country and along those lines we are going to be heading into the elections of 2020 as the Liberty and Justice Party, not as an appendage of any party, not in coalition with any other party and that is in-line with our constitution and a motion carried last night of which we had all the members present and only one abstention."
Shuman also noted that the genesis of the meeting with the APNU was not for coalescing.
He detailed that a communique requesting meetings with all political parties planning to contest the 2020 elections was dispatched.
Prior to the meeting with Mr Granger, the LJP met with all of the other small parties.
However, Shuman pointed out that there has been no meeting with the People's Progressive Party Civic, since the party has not responded to its invitation for a meeting.
He also accused the PPP of sending its agents for a backdoor meeting, which was rejected by the LJP.
President Granger was asked about talks with the LJP yesterday and he said those talks had not progressed. He noted that the APNU remains open to other parties to "come under the big benab".
The LJP intends to contest the elections in all ten administrative regions.