The recently launched Liberty and Justice Party headed by Indigenous Leader and former Toashao Lenox Shuman has started preliminary talks with A Partnership for National Unity over the possibility of the LJP joining forces with the APNU+AFC for the next elections.
President David Granger this morning confirmed that he has held discussions with Mr. Shuman and has described the talks as "exploratory".
The President told journalists this morning that "I have had preliminary exploratory talks with Mr. Shuman. We are looking for common ground and we are looking for areas of convergence".
There are five parties which make up APNU with the People's National Congress being the largest party in the group.
According to President Granger the APNU has a policy of being inclusionary and therefore it would be open to welcoming other parties.
"We are inclusionary and we welcome other parties who share our objectives to develop Guyana, Guyana's children, Guyana's environment and Mr. Shuman has given me the assurance that there are areas of convergence between the Liberty and Justice Party and what he thinks the APNU stands for", President Granger said.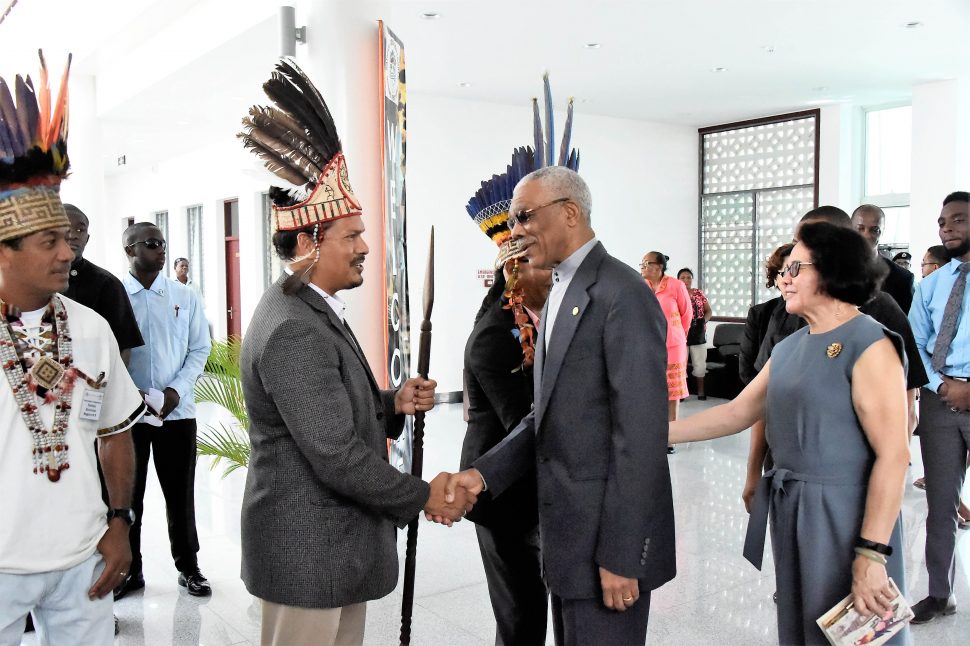 He noted that there has been no agreement as yet between the APNU and the LJP since the discussions remain in the early stages.
Questioned about Mr. Shuman holding citizenship in Guyana and Canada, the President reminded that dual citizenship only prevents one from serving in the Parliament and Cabinet. He said the discussions have not reached that stage as yet.
Mr. Shuman has also confirmed that he has had discussions with the President.
The Liberty and Justice Party was launched in January. Mr. Schuman is a trained commercial airline pilot who worked in the aviation industry for several years in Canada. He remigrated to Guyana a few years ago and served as the Toshao of the village of St. Cuthbert's Mission, which was renamed Pakuri.
He also served as Vice Chairman of the National Toshaos' Council.