President David Granger has ordered the Acting Police Commissioner to conduct a full commission of inquiry into yesterday's deadly accident at Friendship on the East Bank of Demerara which claimed the lives of five persons.
The five victims were identified as husband and wife, Herbert and Denise Josiah, Special Constable Lavern Stoby, GDF sergeant Leon Tucker and Presidential Guard Ronnel Barker.
The accident occurred just after 5:30 yesterday morning as the police car being driven by Presidential guard Ronnel Barker slammed into the private car that was being driven by the GDF rank, Leon Tucker. The driver and all of the occupants in the private car died as well as the driver of the Police car.
The cars were heading in the opposite direction when the speeding police vehicle with its flashing emergency lights slammed into the private car.
In an address to the nation, President David Granger said the inquiry will look at all the issues surrounding the accident and make recommendations to avoid a recurrence.
The President said steps will also be taken to ensure that regulations, Standing Operating Procedures, inspections and the careful selection and training of drivers for the security forces, are measures that are put in place so as to prevent a recurrence.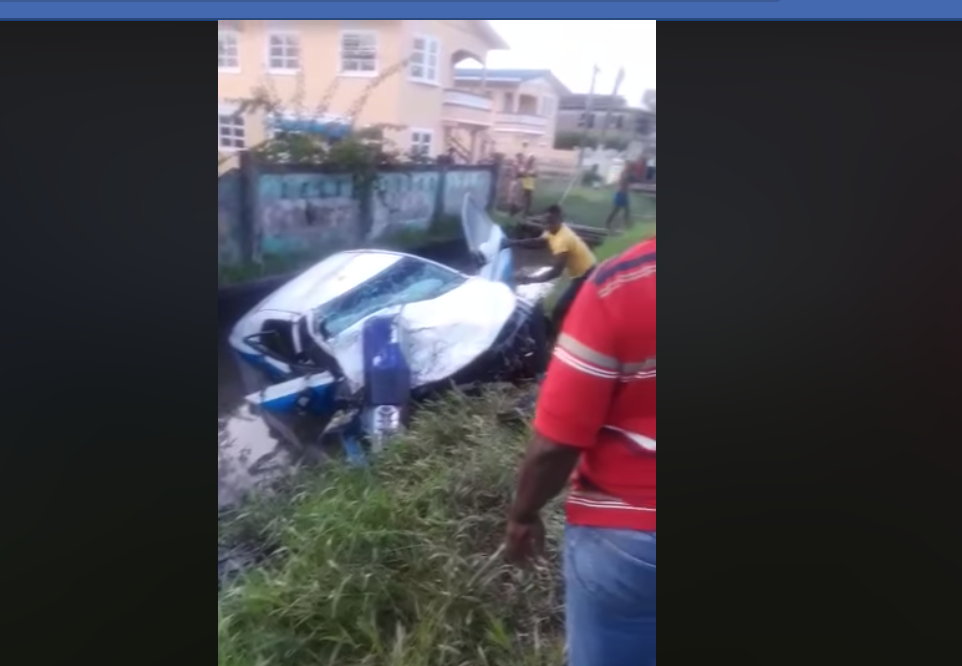 "The Government and the security forces, he said will ensure that the findings and recommendations of this Commission of Inquiry are fully and rigorously implemented.
The President visited the scene of the crash yesterday morning and later offered his condolences to those who died.
His office in a statement yesterday said the police car that was in the accident was not part of any presidential convoy at the time of the crash as reported in another section of the media.