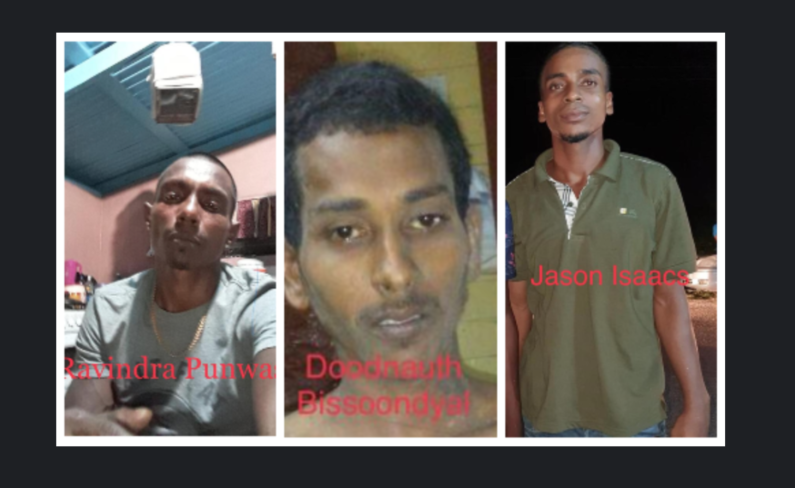 The Police Force today issued wanted bulletins for three men from the Canje, Berbice area in connection with an armed robbery committed on the Zhou Chumia Chinese Supermarket.
Investigators are on the hunt for 30-year-old Jason Isaacs of Bristol Street, East Canje, 36-year-old Ravindra Punwasie of Palmyra East Canje and 22-year-old Doodnauth Bissoondyal of Cuburg Street, East Canje.
The three have been fingered in the 2nd November robbery at the supermarket which is located at Number Two village, East Canje.
The Guyana Police Force is asking for anyone with information on the trio to make contact with the nearest Police station or call 226-6978, 333-5564 or 911.