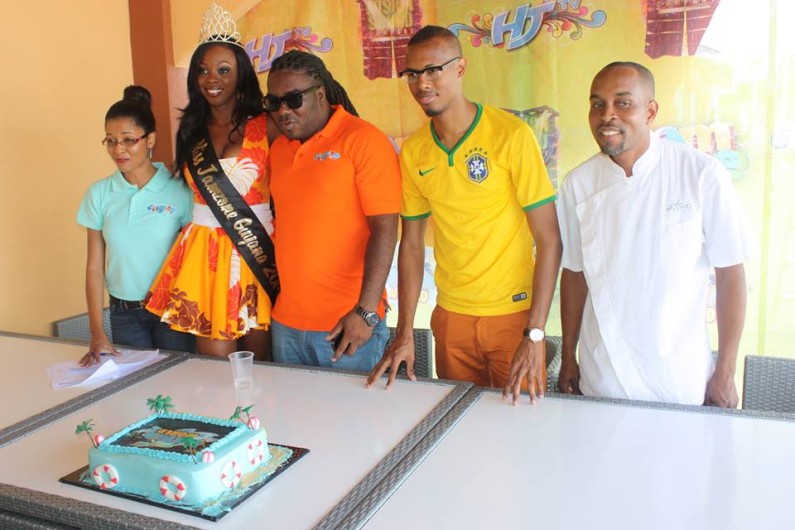 Hits and Jams Entertainment on Friday unveiled massive plans for the 2015 annual Jamzone Summer Break event and its kick start activities for this CARICOM weekend, dubbed 'Sun, Water and Sand.'
Jamzone takes place from August 14 – 25.
All events billed for this weekend, including the local leg of the Miss Jamzone Pageant will be held at the newly developed HJ Waterworld at Providence.
On Saturday, the long awaited Caribbean Food Festival will entice Guyanese with chefs from Jamaica, Trinidad and Barbados along with local chefs competing for the coveted title.
The entrance for this event is free but patrons will be required to pay a fee of $2000 which will allow for the tasting of the Caribbean dishes. The rides and pool will be off limit for this event.
On Sunday, July 5 the grand fun day, hair fashion show and the Miss Jamzone 2015 pageant goes down. This year's pageant returns to the traditional stage seating and will see six delegates competing in the local leg to represent Guyana at the international leg of the pageant.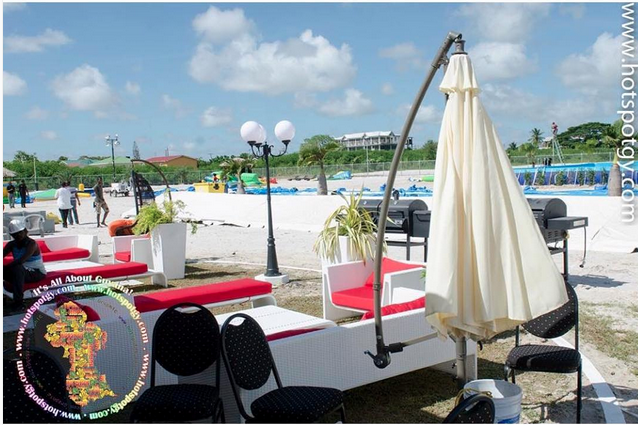 The hair show will feature top salons from across the country and will conclude to allow for the pageant which is slated to commence at 6pm.
For Sunday, adults will be required to pay $2000 to enter the venue while children will pay $1000. On Monday, the holiday, the major big stage show 'Soca on the Beach' featuring Destra Garcia, Lil Rick, Shal Marshal and other international and local artiste will bring the curtains down on this weekend's events.
This is expected to be the largest beach event apart from the Jamzone beach jam in Guyana. It should be noted that no outside food and drinks will be allowed in the venue since an on-site kitchen and bar will be fully operational.
Hits and Jams CEO Rawle Ferguson said there is a strict no gun policy and promises tight security and proper parking arrangements. "We don't have friends when it comes to our business," Ferguson added to enforce his serious on security.
Ferguson said he has already met with the new Finance Minister and Tourism Minister and the government is fully on board.
The HJ CEO promised that by this weekend the company will finalise negotiations with its international artistes for this year's Jamzone. Finishing touches were being added to the Providence location during a visit on Friday but the team has promised to make a remarkable impression on its patrons at the weekend.