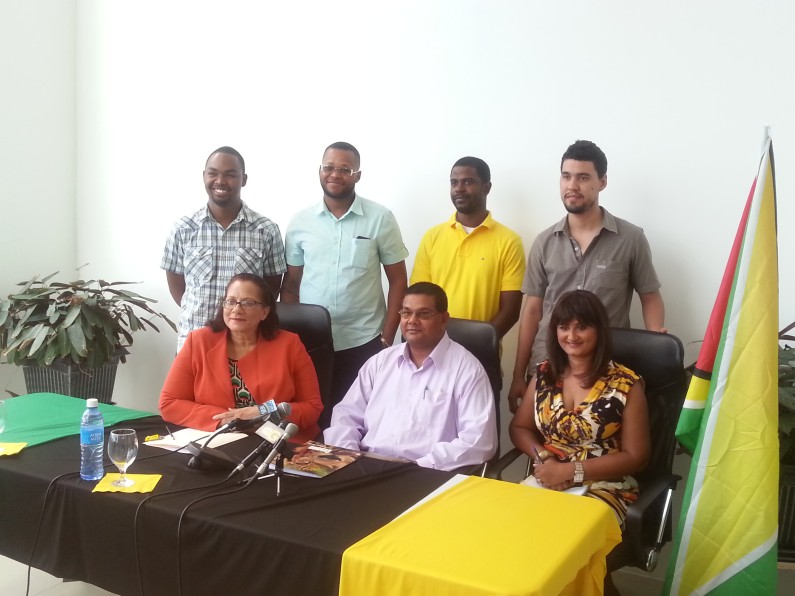 Five Guyanese chefs and their assistants will take their local cuisine to Jamaica this weekend for the annual Jamaican Epicurean Escape. The festival will feature some of the world's best chefs and their tasty secrets over two days in the land known for jerk chicken.
This year, Fly Jamaica has taken the lead to sponsor chefs from Guyana and New York to participate in the festival. For Guyana, officials of the airline decided to call in some  of the leading restaurants in the city and have their chefs fly out to Jamaica to create, cook and showcase the best of what Guyana has to offer  in a plate.
Chefs from Oasis Cafe, Bettencourt Diner, Silhouette Restaurant, Princess Hotel Restaurant and the Carnegie School of Home Economics have been selected to participate in the event.
Director at Fly Jamaica, Roxanne Reece said the airline has always been about bringing cultures together and playing a critical role in showcasing Guyana's tourism product to the rest of the world. She noted that there's nothing like good food to bring people together and have their cultures showcased.
"We are taking the foods that are basic and that are important to Guyana as well as the ones that people keep asking about", Reece told media operatives gathered at a Wednesday press conference.
She noted that Fly Jamaica sees its role as more than just facilitating the movement of Caribbean people within the region. According to Ms. Reece, her company sees the need to assist in strengthening the bond among the territories of the region by highlighting the similarities that are shared by many of the member states.
Director of the Guyana Tourism Authority, Indranauth Haralsingh praised the initiative of Fly Jamaica. He said because the restaurant industry makes up such a critical part of the tourism sector, it is important for the creativity of the sector to be showcased. He noted that "this is also an opportunity for us to work together to improve the culinary experience in Guyana".
The Guyanese chefs intend to showcase several of Guyana's best dishes at the festival, including curries, cook-up rice, metagee and pepperpot. They will also offer baking and cooking tips for several other Guyanese dishes.
When the festival ends on Sunday, Fly Jamaica will host the chefs and their assistants for an additional four days in the island. They will be offered tours of several tourist hot spots and leading restaurants across the island.
The chefs have offered their appreciation to the airline for the opportunity and intend to showcase Guyanese food and hospitality at the Jamaican event.
The Jamaican Epicurean Escape is an international food, wine and music festival held annually in the island. Jamaica leads the Caribbean in tourist arrivals annually. The country boasts some of the leading resorts, hotels and restaurants in the world. Fly Jamaica has been working to strengthen the travel ties between Guyana and Jamaica and its other destinations.