Presidential Candidate of the Liberty and Justice Party, Lenox Shuman is convinced that the Government and Opposition nominated members of the Elections Commission were deliberately trying to squeeze him out of the Presidential race.
After the Commissioners initially announced that Shuman and two other Presidential Candidates would be barred from the elections because they might have still been dual citizens on nomination day, the Candidates were recently informed by the Chair of the Commission that their names will remain on the list. 
Shuman and the other Candidates were forced to submit information on their foreign citizenship status to the Elections Commission Chairman, although they have held the view that GECOM does not have any legal right to remove them from the list of candidates. 
In an interview with News Source this afternoon, the LJP Presidential Candidate said although the entire issue got lots of attention, his party never stopped campaigning. 
"While all of this saga was going on, while these guys were trying to squeeze the Liberty and Justice Party out, we were campaigning, maybe not as actively as we were, because obviously because of their irresponsible remarks made on January 21st between Vincent Alexander and Bibi Shadick, those remarks obviously caused the people who did not know or understand what Liberty and Justice Party was about, it caused them to withhold a little bit but now the gates are open, the floodgates are open and we are charging forward", Mr. Shuman said.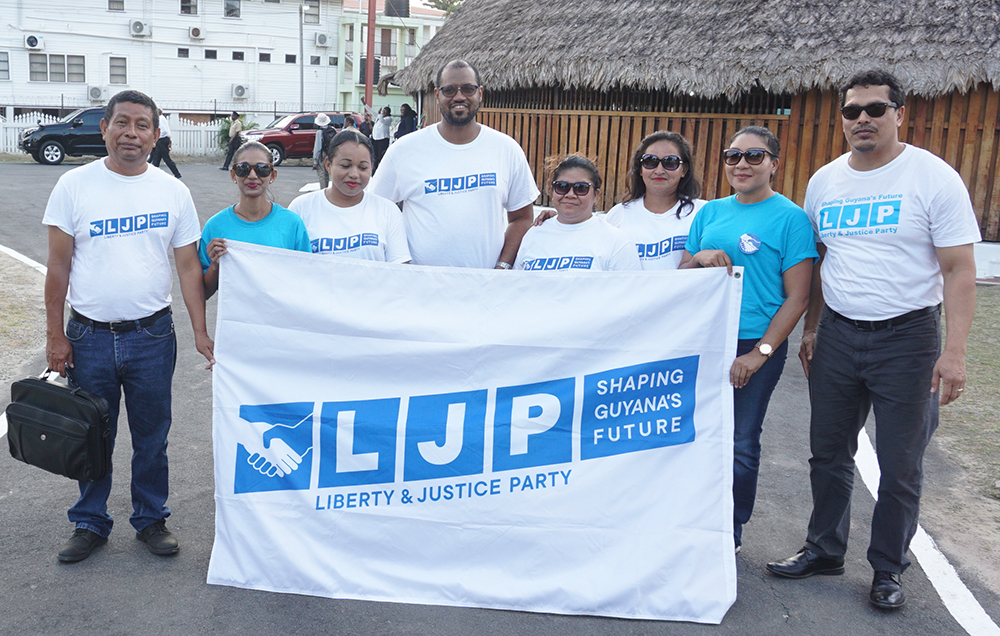 As the campaign season rolls on, Mr. Shuman said his party will continue to do the work that it started with the objective of keeping both the APNU+AFC and the PPP from obtaining a majority in the National Assembly.
Mr. Shuman said "we intend on ensuring that neither the PPP nor the PNC gets a majority government and we are going to do everything that we can because we believe it is in Guyana's best interest that the Liberty and Justice Party hold these two parties to account".
He pointed out that a majority rule for Guyana is not the ideal situation that the country needs as it begins oil production.
Shuman has been focusing his campaign in many of the indigenous communities. He is a former Toshao.
His party has joined its list with two other small parties for the elections.  While they are not heading into the elections as a coalition, at the end of the elections, their votes will be combined with the aim of landing a seat or more in the Parliament.