There are now 70 confirmed cases of the coronavirus in Guyana as the Public Health Ministry steps up the number of tests being done. Three new cases were confirmed over the past 24hours and 375 tests have now been completed.
In her daily update today, the Public Health Minister, Volda Lawrence said a total of 12 persons have now made full recoveries while the number of persons in the COVID-19 Intensive Care Unit is now at 5.
"Of the 70 positive COVID-19 cases, 66 persons contracted the virus right here in Guyana. For the period under review, 23 persons were admitted to our COVID-19 ICU. Of the 23, 12 improved and have been removed to a Step-Down Facility", Lawrence explained.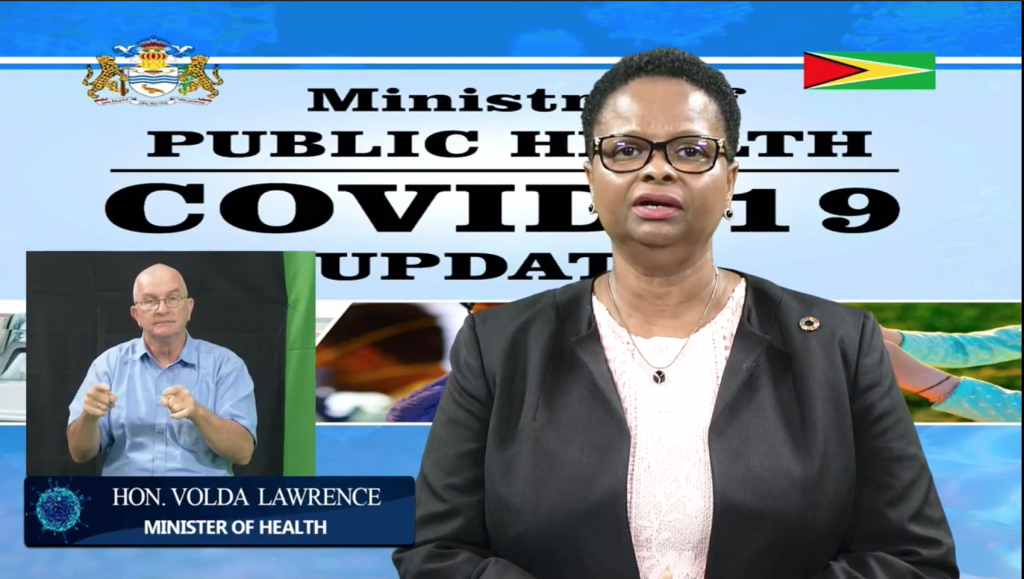 The Minister also raised concerns about the challenges that the Health Officials continue to face with persons who were tested positive for the virus refusing to provide information about their contacts.
"We continue to have the challenge with under reporting from persons who have been in contact with a COVID-19 case mainly due to the associated stigma. I assure you my fellow Guyanese this attitude will take us nowhere except to add to our death toll. Guyanese, lives matter and because of this, if we stand together, we will stand stronger"
The Public Health Minister also urged persons with symptoms to step forward and not treat themselves at home.
She said "I urge you to stop taking matters in your own hands, COVID-19 is serious business. Please call the COVID-19 hotline or utilize the App."
The Minister said citizens should take advantage of the services being offered by the Health Ministry as they practice the sanitization guidelines being offered.