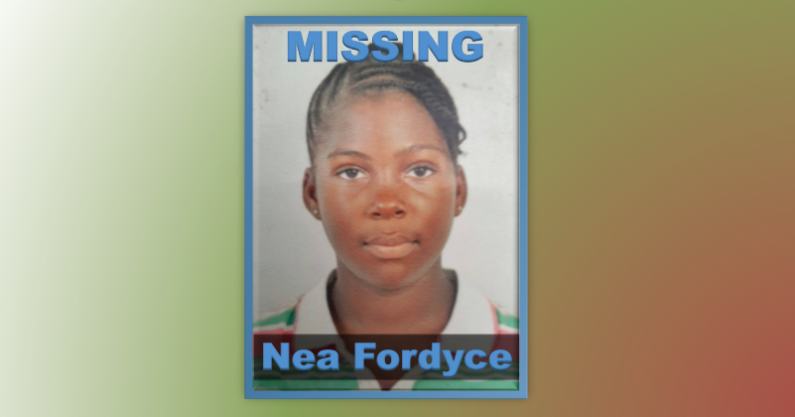 Family members of a 13-year-old South Ruimveldt girl, who attends the Tucville Secondary School, are pleading for any information about the young girl's whereabouts.
The missing girl has been identified as Nea Fordyce. She was last seen boarding a mini-bus on Thursday, wearing her school uniform. Classmates have confirmed that she was at school on Thursday.
The girl's father, Wheatland Fordyce, told News Source that he last saw his daughter when she left for school on Thursday morning. He said the family became worried on Thursday afternoon and filed a police report after the teen never returned home.
The girl lived with her mother and father, two siblings and a grandmother at the family's Caneview Avenue home.
The distraught father said a check at the school revealed that on Thursday, his daughter's class had a half day and she was seen leaving and boarding a mini-bus.
He said some of her friends provided him with the name of the mini-bus and he reported that to the police also. When the bus and its driver were pulled in on Friday, it was discovered that the bus had a different driver working on Thursday. Efforts are being made to locate that driver.
The bus is reportedly owned by a police officer.
Mr. Fordyce explained that his family practices the Hebrew faith and they are very "close-knit". He said his daughter had no issue or problem at home that would have pushed her to run away.
"Like in every home, we would have issues that we would have to deal with the children, but there was nothing happening lately that might have influenced her to run off", he said.
The father further explained that his daughter does not own a cellphone and is not active on any social media platform to his knowledge.
He is asking for anyone with information to contact the family on telephone numbers 686-1000, 627-4507 or the closest police station.