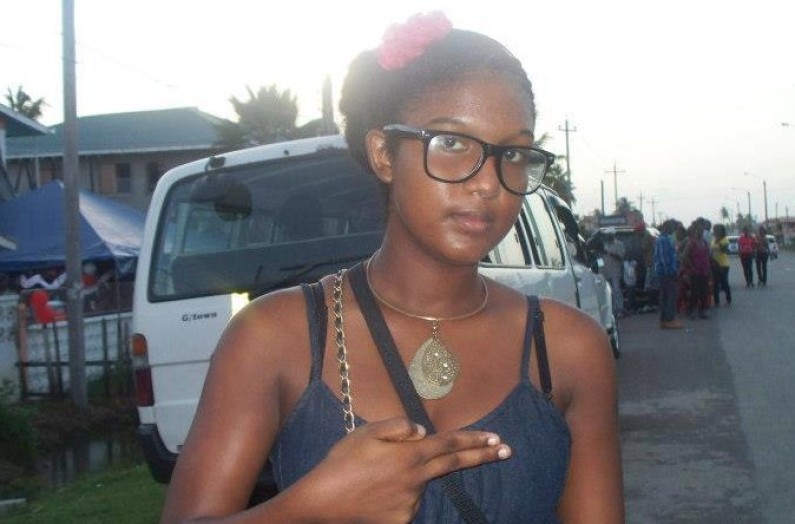 A crying mother is pleading for the safe return of her only daughter who has been missing since last Friday. Thirteen year old Gerena France was last seen on Friday afternoon at school. She is a student of the Christ Church Secondary School.
The young girl's distraught mother told News Source on Sunday morning that she is "terribly shaken" by the disappearance of her only daughter.
With her voice cracking and tears rolling down her face, Pamela Singh recalled that she last spoke to her daughter just after 3 O' clock on Friday afternoon when she called her phone. She explained that her daughter told her she had just left school and was heading home.
The mother said an hour later she began calling her daughter's phone again after realising that she had not reached home but there was no answer. She said she has been calling the number repeatedly since then and it keeps ringing out.
"I can't sleep, I can't eat, I don't know what to do. This is my only daughter. I do not know what to do. This thing has shaken me up. I am praying that someone comes forward and tell me where she is. I don't know if I can make it through this. I just need her home", the crying mother said.
She explained that on Friday morning, together with the girl's father Eric France, she dropped her off at school and everything appeared normal with her.
Ms. Singh said her daughter had no problems known to her and her friends do not know of any problems with anyone else either.
The girl's father scolded her earlier in the same day, "but it was nothing to talk about, he just talked to her seriously but I don't think that would make her not want to come home. She was okay after", the mother said.
The family lives at 46 Princess Street, Lodge in Georgetown and both parents are pleading for anyone with information about the Gerena's disappearance to contact the nearest police station or family members on telephone numbers 2251055, 6118618, 2285652, 6624968, 6682540 or 6558604