An early morning accident at Mahaicony on the East Coast of Demerara has claimed the life of a 25-year-old man and left a number of other persons nursing serious injuries.
The accident which involved three vehicles occurred at 7:40 this morning.
The dead man has been identified as Eshwar Arjune.
A police report of the accident stated that Eshwar Arjune was behind the steering wheel of a motorcar driving along the Mahaicony Public Road when a 4×4 vehicle which was being driven by a 19-year-old man slammed into the back of Arjune's car, resulting in him losing control and colliding with a taxi.
The driver and one occupant of the taxi were hospitalized in an unconscious state while Arjune suffered fatal injuries and was pronounced dead at the Mahaicony hospital.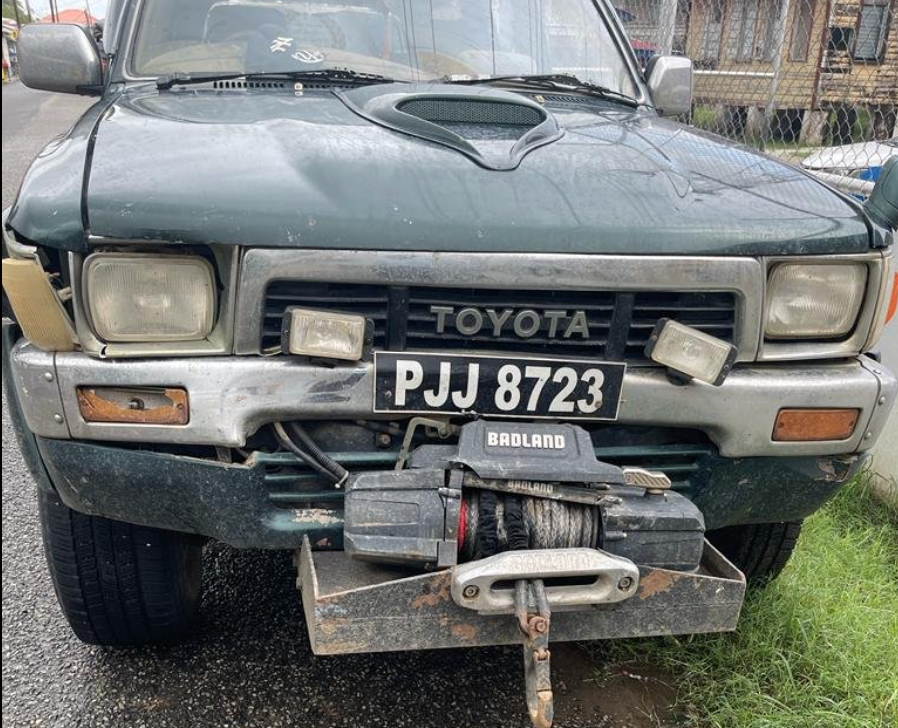 The 19-year-old driver who triggered the three-vehicle smash-up has since been taken into custody, pending possible charges. A breathalyzer test was administered to him and there was no trace of alcohol found in his system.
He is currently assisting the Police with the probe.
The country has seen an increase in fatal road accidents since the start of this year. The Police Force believes speeding is the main cause for most of the accidents.