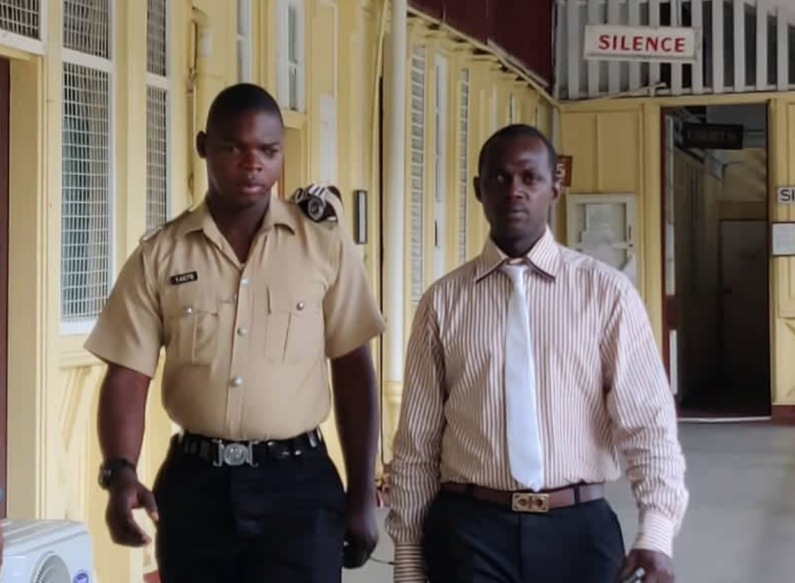 Former Policeman 37-year-old Clinton Doris, was today sentenced to 26 years in jail after he was found guilty of raping a 7-year-old girl.
The verdict was handed down by the jury three weeks ago, but Justice Jo-ann Barlow handed down the prison sentence at the High Court today after the Court was provided with a probation report on the convict.
Before the sentence was handed down, a statement from the victim was read out in the Courtroom.
In that statement, the child revealed that since being raped, she feels disconnected from the world and does not trust anyone who comes to close to her, including family members.
She also told the probation officer that she remains afraid of the man who raped her and wants him to go to jail for a long time.
The incident took place in the Essequibo region back in 2014. The man reportedly used sweets to lure the young child to his house, where he committed the act.
The child complained to her family and the man was arrested and charged. Today's sentencing has brought an end to his trial.
He was ushered off to jail to begin his sentence.