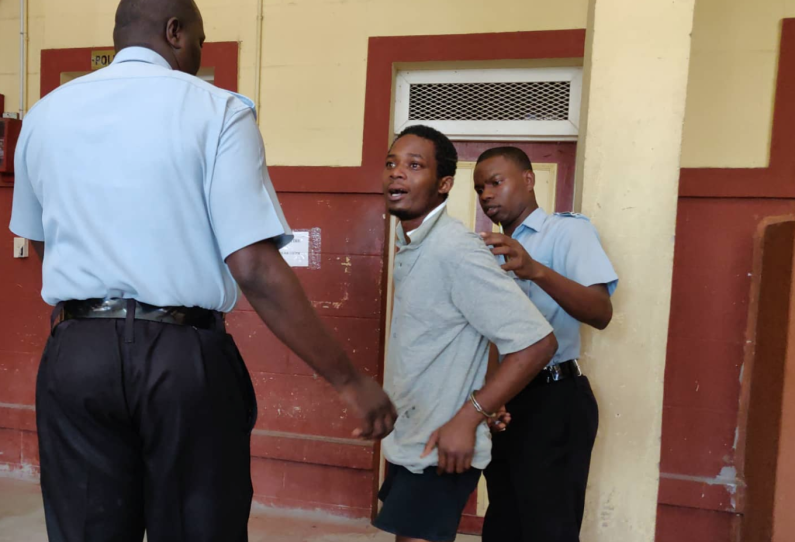 Declaring that he did not kill anyone and had never been in trouble before, an Albouystown man appeared in Court today and was charged with the murder of 18-year-old footballer Christopher Mansfield.
Mansfield was gunned down last Sunday morning in Albouystown just after he left his home for an early morning football game.
In the Courtroom today, his accused killer, Shamar Harvey, appeared mentally unstable as he removed his clothes and exposed himself to the Court while shouting that he was innocent of the charge.
Security had to be reinforced so that the charge could be read to the accused.
With tears flowing down his face, the man told the Court that he was arrested after a video surfaced with him running away from the scene. He said he was not the shooter and played no part in the young man's murder.
The presiding Magistrate remanded the man to jail until the 10th May when the matter will continue.
Earlier this week, the Police announced that four persons were being questioned about the shooting and that a fifth man was being sought.
A police report said the footballer was cornered by a gang of youths. Some of them were armed with cutlasses and knives, while one was armed with a gun.
Mansfield was shot twice to his abdomen and died at the Georgetown Hospital. The investigation into his death is still ongoing.