A probe has been launched into the disappearance of $300 million from the Finance Department of the Guyana Police Force and a special audit is also underway into the operations of the department.
Minister of Home Affairs Robeson Benn announced in the National Assembly on Friday evening that there appears to have been a revolving door between Police finances and the Police Welfare Fund, resulting in the disappearance of $300 Million. It is suspected that the money went missing within the past year.
The Police Force's own Special Organised Crime Unit is leading the investigation.
Benn did not offer any any details of the probe, but News Source understands that a number of senior Police Officers are to be questioned about the operations of the Finance Department and the use of the funds in the Department over the past year.
During his budget debate presentation, the Home Affairs Minister noted that there is a need for a more professional Guyana Police Force and his Ministry will ensure systems are in place to ensure that improved professionalism.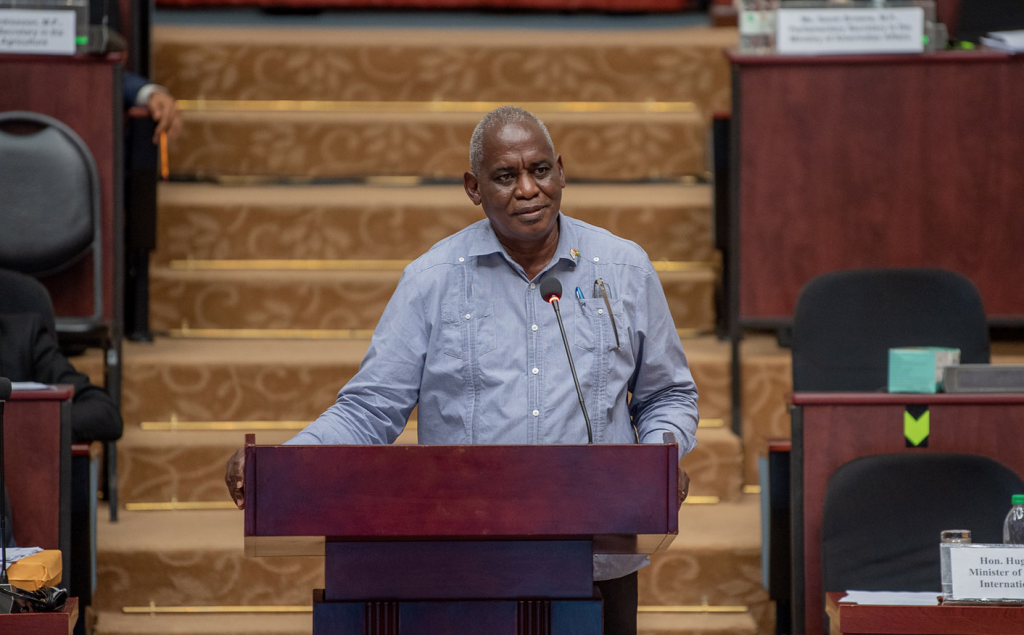 He said additional resources will be given to the Police Force to aid in fighting crime, while noting that the country saw a reduction in serious crimes last year, although there was a 13% increase in murders.
The Minister made no reference to any planned shake up of the Guyana Police Force although in the past two weeks, at least two high-ranking officers have been seconded to Government agencies outside of the Force.
The security sector has been allocated $15.3 Billion in the budget.