Since the opening of the first Sexual Offences Court in Georgetown in 2017, 53 cases have found their way through the Court.
Of the 53 cases, there were 33 convictions and 20 acquittals.
Acting Chancellor of the Judiciary, Justice Cummings-Edwards made those revelations on Tuesday during the opening of Sexual Offenses Court in Berbice. She also noted that many of the cases of sexual offenses were against children.
In the Berbice region, there is currently a total of 37 cases involving sexual offences. Justice Cummings-Edwards said with the new court in the district, the cases will be dealt with in a way which respects the dignity and privacy of the victims.
"We will follow the sexual offences guidelines which offer internationally best practices for the management of the cases and with the dedicated support of UNICEF and being joined by the British High Commission now, we assure that this court will bring much-needed justice to residents here who encounter sexual assault."
The Sexual Offenses Court provides for video testimony from a location outside the Courthouse. There are also other facilities to allow the comfort and privacy of victims.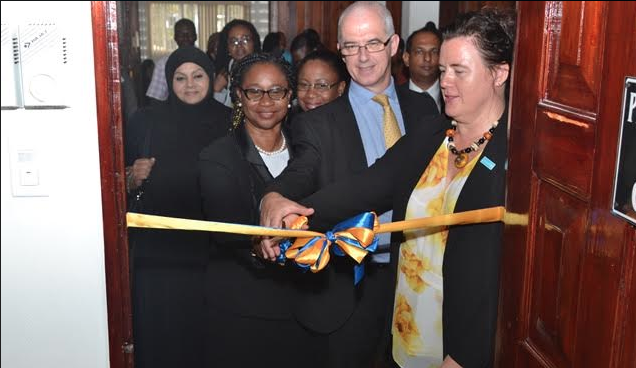 The project was completed at a cost of $13 Million.
Deputy British High Commissioner, Ray Davidson commended the Supreme Court for establishing such an "advanced courtroom" and stated that the new system replicates "much of what is being done in the United Kingdom (UK)."
"It will allow survivors to be able to give their side of the event in a more conducive environment. It might also encourage others who have suffered abuse to come forward and feel comfortable in knowing that they will be treated with respect and dignity. I commend the work that is being done here by everyone involved; particularly the judiciary and UNICEF… I am delighted to say [that] the British Government will be supporting the setting up of a new Sexual Offences Court scheduled for Essequibo later in the year," High Commissioner Davidson remarked.
The Sexual Offences Act, Section 44, provides for the establishment of a Sexual Offences Court.