The Chancellor of the Judiciary has announced that as a precaution in the fight against the coronavirus, all pending matters in the High Courts across Guyana will be adjourned for at least one month.
Only urgent matters and cases will be heard by the High Courts and the designated hearing judge will make the call on the urgency of the matter.
In a statement today, the Chancellor also announced that with the exception of maintenance, domestic violence and related matters, all other cases in the Magistrates' court will be refixed to the 20th April, 2020.
For those persons in custody for various charges, their matters will be heard and bail will be considered.
Those who are on bail for various matters will have to check with the Court for a new date for their hearing.
It was also announced that in instances where cases or hearings might have been adjourned for the one month period and an urgent matter arises, an application could be made to the Chief Magistrate seeking an early hearing. 
Only Attorneys and witnesses connected to the matters that will be in Court during that period will be allowed into the compound of the court and a distance of three feet must be maintained between persons at all times.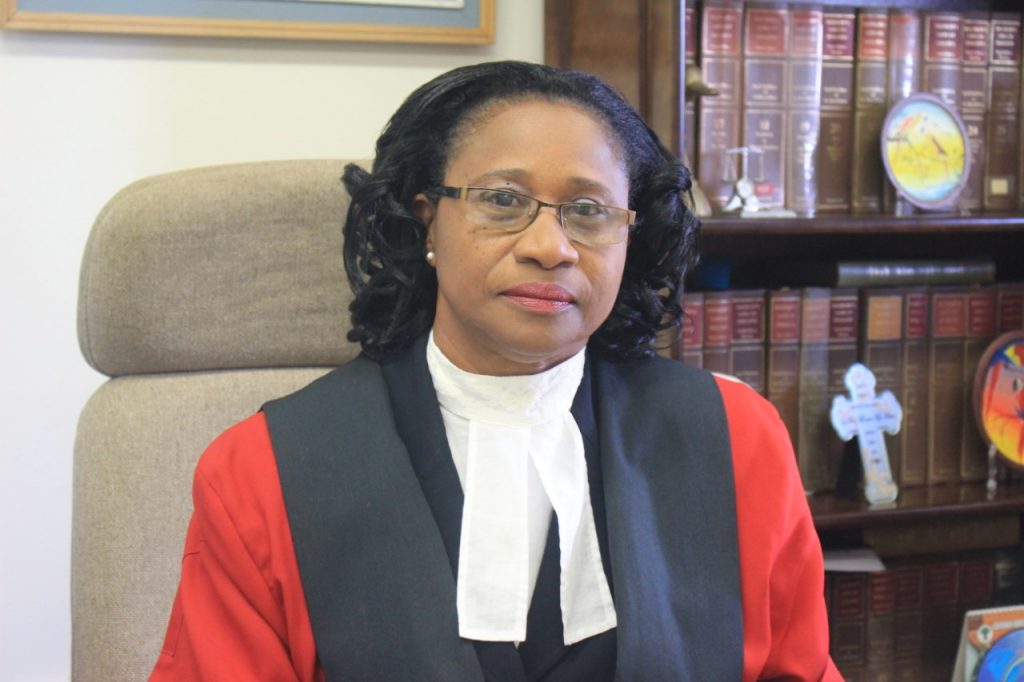 Bail applications and remand of Prisoners will be done via Skype, telephone conferencing or other electronic means and the Magistrates will be operating on a roster basis, sitting one day per week in each District.
The media is also being encouraged to share information and not have too many reporters in Court at the same time covering cases.
The Court will be undergoing enhanced cleaning and fumigating in the coming weeks and persons who have matters before the Courts are being encouraged to follow the sanitization requirements.