26-year-old Georgetown resident, Akeem Lashley who was among five persons arrested on Monday when a quantity of cocaine was found at a Norton Street house, has pleaded guilty to the drug trafficking charges and has been sentenced to four years in jail.
In addition to the four year prison sentence, Lashley has also been fined $2.3 Million.
He made his first appearance at the Georgetown Magistrates' Court this morning and pleaded guilty to being in possession of the more than three pounds of cocaine for the purpose of trafficking.
Although the cocaine was found at the Norton Street residence of co-accused, Andre Clarke, the 26-year-old Lashley told the Court that the illegal drugs belonged to him.
The prison sentence and fine were handed down immediately by the Chief Magistrate who heard the case.
His co-accused, Andre Clarke also appeared in Court today and pleaded not guilty to the drug trafficking charges.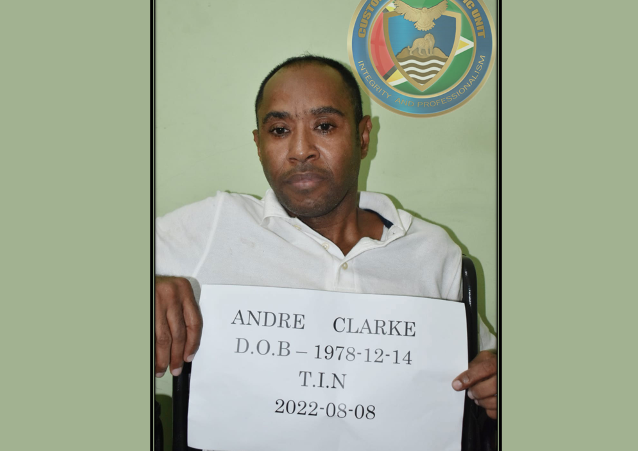 Clarke who is paralyzed from the waist and is confined to a wheelchair was granted bail in the sum of $150,000 following a request from his Attorney.
In the press statement about the drug bust, the Customs Anti Narcotics Unit named Clarke as a known drug trafficker who was previously charged and linked to other drug busts.
The three other persons including a Police Sergeant, who were arrested during the CANU operation have not been charged.
A senior CANU Official indicated to News Source that the investigations are still ongoing in relation to the other three suspects.