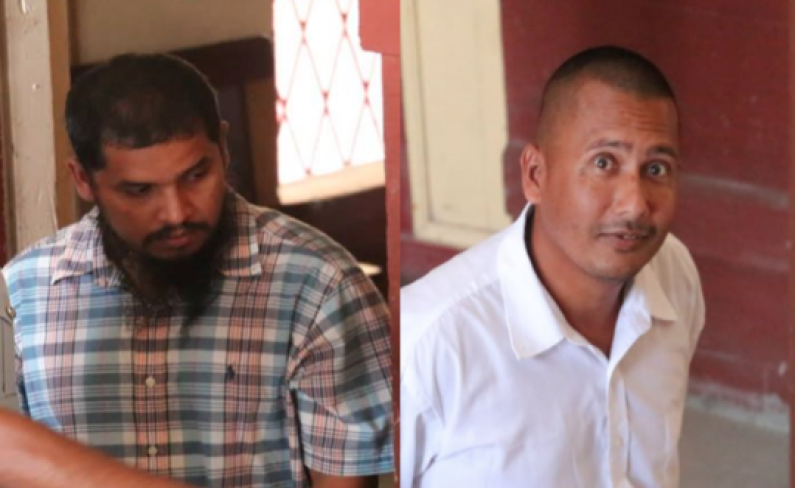 One week after his father was set free of a cocaine trafficking charge in an unrelated case, the son of  former murder and cocaine trafficking accused Andre "Zipper" Gomes  learnt that he would be spending the next four years and six months in jail for cocaine trafficking.
33-year-old, Mark Gomes was slapped with the sentence this morning along with his co-accused 38-year-old, Muhammed Kadir.
A third accused in the same matter, Ryan Fowler, has already started serving his sentence after he pleaded guilty at the start of the trial.
Gomes and Kadir have also been slapped with a $6 million fine.
The two men stood before the Chief Magistrate today and showed no emotions as the sentence was handed down.
They were busted back in April on Sheriff Street with over five pounds of cocaine stashed in oil bottles. The Customs Anti Narcotics Unit was tipped off of the involvement of the men in drug trafficking and was tracing a car carrying Gomes and Fowler when the bust was made.
As the car stopped along Sheriff Street for an exchange with Kadir, CANU agents moved in and arrested all three men.
Gomes' father had been earlier charged in another cocaine trafficking case but his case was dismissed last week for lack of evidence.