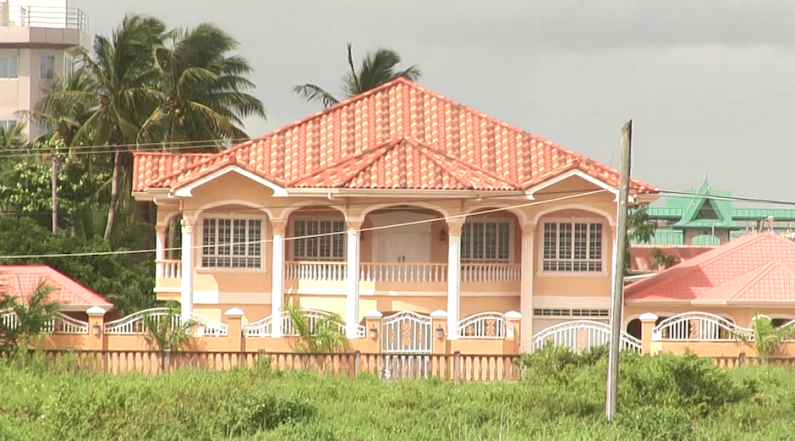 Police investigators are convinced that the five armed men who were shot dead this morning during an armed confrontation with Police ranks, were after a safe in the house that they were nabbed trying to invade.
The dead men have been identified as Timothy St. Hill, Levi Braithwaite, Andrew Daly, Ian Forde and Jermaine Doobay.
Timothy St. Hill was well known to law enforcement, having  appeared in Court on several occasions for various offences. He is also believed to have provided aide to some of the prisoners from the 2016 jailbreak.
Braithwaite and Daly have also had run-ins with the law and had appear before the Courts to face criminal charges.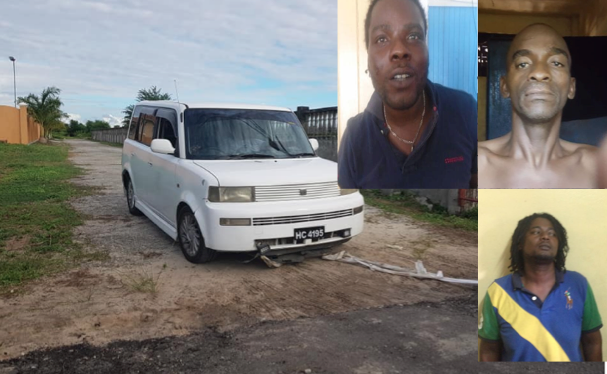 Acting Police Commissioner, David Ramnarine, called a midday press conference to praise his ranks for their work and offer more details of the incident.
He said from all appearances the five men may have been after a safe in the house and it was a caretaker of the house who called 911 after hearing the loud sounds of the efforts to break into the house.
After 911 was contacted, the caretaker hid in a room in the house as the Police responded.
According to the Commissioner, two sets of Police ranks responded to the 911 calls and took up positions close to the home.
He said the ranks noticed two men in the yard and as they were called out, the men opened fire. The Police responded and the two men fell to the ground. A third man who was also in yard tried to run from the scene but he too was hit and fell to the ground.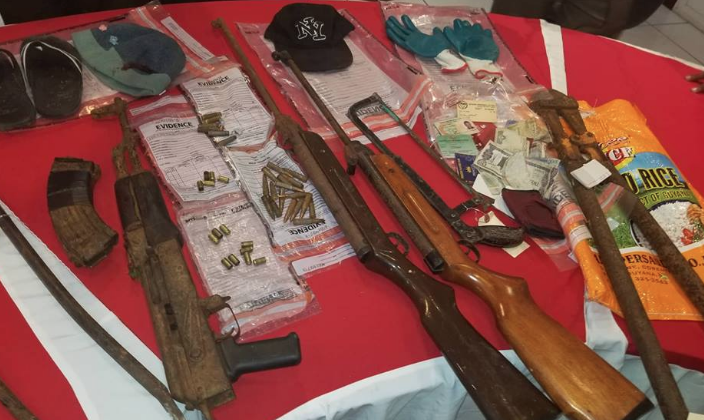 The Acting Commissioner explained that a white car then pulled up on the scene and its occupants came out and opened fire on the Police. The Police engaged them and they too fell to the ground.
An AK-47 rifle and two shot guns were recovered at the scene along with a crow-bar and other items, officers believed would have been used to gain access to the house.
Mr. Ramnarine said his ranks were brave in their response to the 3:00am incident and that will be remembered.  He did not offer any details on the homeowner or the caretaker.