President David Granger on Tuesday shut down the opposition People's Progressive Party's call for the sacking of Public Security Minister Khemraj Ramjattan following last week's deadly prison riot inside the Camp Street Jail.
Mr. Granger told reporters that the call which was put forward by PPP General Secretary Clement Rohee was absurd.
The President holds sole responsibility for the sacking of any Cabinet member or Minister.
Rohee, a former Security Minister under the PPP administration, said he believes the President was overlooking what he considered a critical recommendation for non – recurrence.
"It is quite absurd because Minister Ramjattan is trying to clean up the mess we inherited nine months ago and the former Minister was the Minister of Home Affairs for nine years and he never did the things he is talking about now, so I don't know how he can expect us in nine months to clean up the mess he encouraged for nine years," President Granger said.
He believes Rohee has emerged as one of the least qualified critics. According to Mr. Granger, Rohee failed to implement several key recommendations for prison reform while he was Minister. He assured that his administration was working assiduously to put changes in place to ensure there is a proper system in the Guyana Prison Service .
"All the problems discovered had existed for decades," the President lamented, while recalling the huge fire at the Mazaruni prison and the 2002 jail break which occurred during the PPP's time in office. "We are trying to put reforms in place to prevent a recurrence."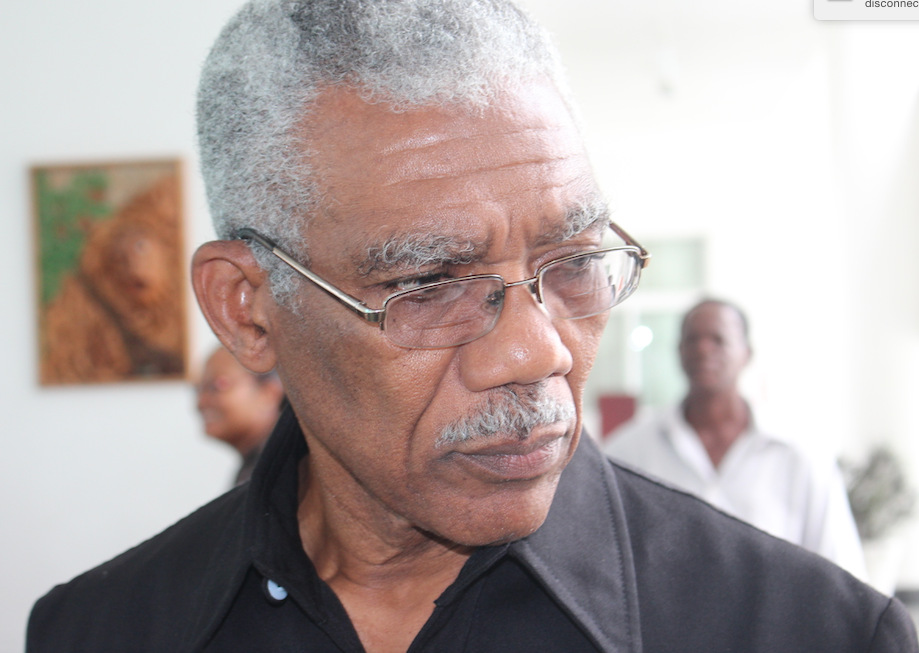 Last Thursday, 17 prisoners perished and several others were injured during a fiery protest in the Camp Street Jail which lasted for three days. Mr. Granger also addressed the issue of compensation for the relatives of those prisoners who died.
Some relatives have voiced their dissatisfaction with the moneys being offered by the government. But Mr. Granger made it clear that the sum of $100,000 which was being offered is a relief being offered to citizens.
"The government is attempting to assist the widows and the children but this one off payment to bring relief to Guyanese citizens. It is not an obligation on our part but we want to ensure that children and widows are in no way disadvantaged by what has occurred," he explained. (Kurt Campbell)