Although he has indicated that he does not intend to withdraw his resignation as Party Chairman, the Alliance For Change has asked Nigel Hughes to instead take some leave from the position and rethink his position.
In a statement this afternoon, the Alliance For Change announced that the Chairman agreed at a meeting last evening with Party Leader Khemraj Ramjattan and General Secretary David Patterson, that his resignation will not take effect immediately but he would instead take a leave of absence from the duties and responsibilities of the Chairman.
"During this meeting, detailed and frank discussions were had on the current political environment in Guyana and in particular, the Coalition Government's first year in office, the party's relationship with its coalition partners and the AFC's performance during this period. After a most productive working session it was agreed that consideration by the Party of Chairman Hughes's resignation letter will be deferred and he will instead proceed on a leave of absence from the duties and responsibilities of Chairman for a period of reflection and review after which a mutual decision will be taken", the AFC statement said.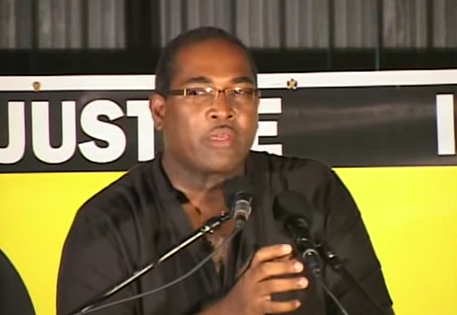 The AFC said that Hughes has reiterated his commitment to the AFC and its development agenda for the country and he will remain an active and vocal member of the Party.
The statement added that "it was further agreed that during the interregnum of his absence from active duties as Chairman he will continue political and policy work on behalf of the Party by concentrating his efforts on three critical and important pillars of the AFC's agenda, those being Constitutional Reform, Broadcast Legislation and other core legal matters which the AFC has committed itself to advance in the interest of the Guyanese society."
Hughes tendered his resignation on Monday night at a meeting of the AFC Management Committee. The fall out reportedly came following the Party's leadership decision to issue a press release at the end of its Sunday retreat, calling for the stripping of the powers of the Minister of State.
The AFC is the smaller party in the coalition government. The Minister of State is the General Secretary of the larger A Partnership for National Unity.