As more migrants continue to make their way across the border into Guyana and with the ongoing tension and Venezuela's aggression towards Guyana over the border controversy, the Alliance For Change has issued a call on the Government to impose visa requirement on all Venezuelans wishing to travel to Guyana.
During a press conference this afternoon, AFC Chairman and Opposition Member of Parliament Cathy Hughes said the Government cannot continue to put the lives of Guyanese at risk, since it clearly has no plans as to how it will deal with the question of vetting those Venezuelans who are crossing over into Guyana.
Ms. Hughes said the government's "lax behavior" in dealing with the Venezuelan migrants has gone beyond worrying. She said while it is clear that the government might want to use Venezuelans for its own political ends, the safety and security of Guyanese must be paramount.
"Since Venezuela has clearly up the ante, no Venezuelan migrant should be allowed to enter Guyana at any official port of entry or anywhere of our porous border crossings—that like the Haitians, any other Venezuelan entering Guyana must be a granted a visa before entering," Ms. Hughes said.
Ms. Hughes recalled that the government had a different approach to Haitians who were coming to Guyana a few years ago, and was quick to impose visa requirements.
She also expressed worry over Venezuelan migrants being granted Guyana National ID cards.
"There continues to exist too many loopholes in the system and the Opposition must be invited to send a representative on the Committee that the President referred to and to participate on all national committees and agencies dealing with this border controversy as we continue to promote unity on this issue," She said.
The Opposition MP said it must be made clear that the AFC and the Opposition are not against migrants coming to Guyana, and is fully aware of the country's obligation under international law, but they believe that Guyanese must come first in light of the present circumstances.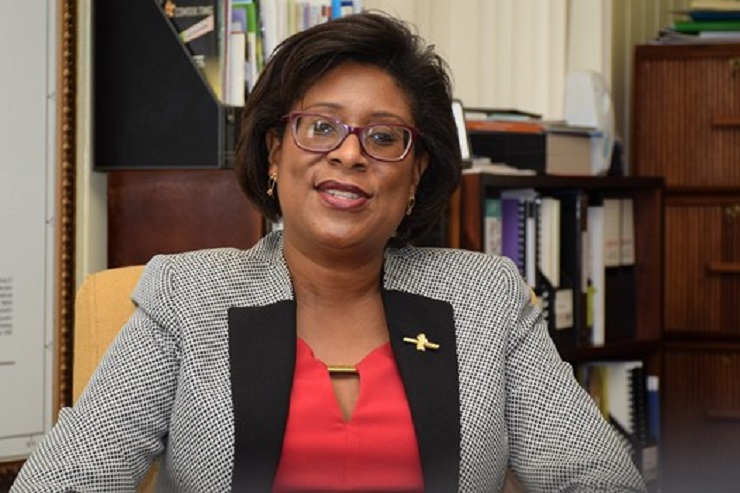 "We want to protect the human rights of any individual including Venezuelans, but Guyana needs to start telling its people, how many Venezuelans are here, who are these Venezuelans are here, are they professionals, are there more "sindicatos" because the crime is worrying to people and we also need to know how many of them are in our school system and what is this costing our system," Ms. Hughes questioned.
Vice President Bharrat Jagdeo has long made it clear that the Government has adopted a welcoming posture to Venezuelans coming here once they operate within the laws of the country.