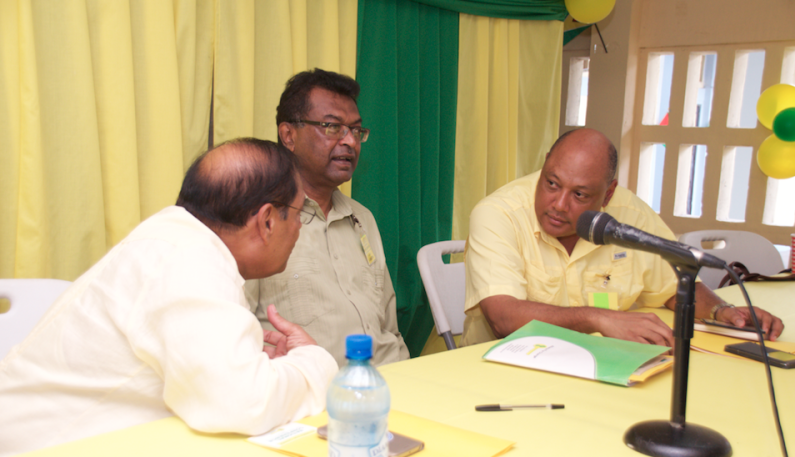 Natural Resources Minister Raphael Trotman is back in charge of the Alliance For Chance and believes that the party remains more relevant than ever before.
Mr.  Trotman edged the incumbent leader, Khemraj Ramjattan for the AFC top post at Saturday's party elections.
Ramjattan was seeking a third term as party leader but many party members believed he should have stepped aside following two consecutive terms.
In an acceptance statement, the AFC Leader, Raphael Trotman said the strength and relevance of the AFC remains in place.
He has promised to continue the work of the party moving forward as it seeks to widen its membership and remain as a main partner in the coalition government.
Former Leader Khemraj Ramjattan said he is pleased that democracy has prevailed in the party and he is confident that Trotman will do a good job at leading the party.
Ramjattan was elected party Chairman.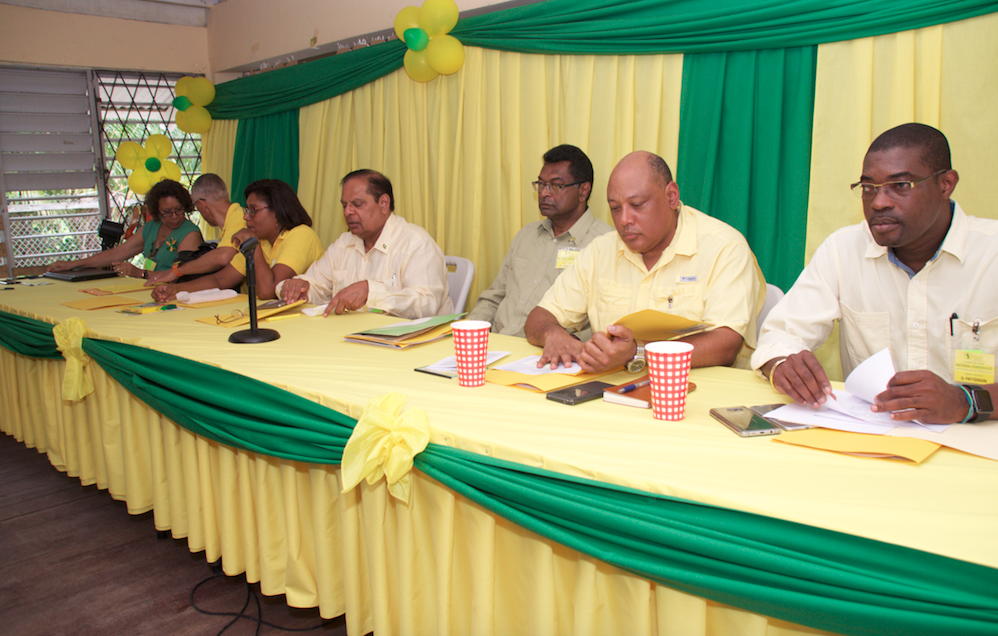 Prime minister Moses Nagamootoo who turned down nominations for the top positions, has been elected to the National Executive Committee and the party has declared him as its senior political advisor and elder statesman.
See full AFC elections results before
LEADER
Raphael Trotman        127 votes – declared winner
Khemraj Ramjattan     125 votes
Spoilt ballots               4
CHAIRPERSON
Three persons were originally slated to contest this position – Mr. Raphael Trotman, Mr. Khemraj Ramjattan and Mrs. Cathy Hughes.
Mr. Ramjattan was declared Chairman after Mr. Trotman won the elections for Leader and the third candidate Mrs. Hughes withdrew her candidacy.
VICE CHAIRPERSON
Cathy Hughes                         116 votes – declared winner
Valerie Garrido-Lowe             76 votes
Audwin Rutherford                47 votes
Spoilt ballots                           4
GENERAL SECRETARY
Marlon Williams                     125 votes – declared winner
David Patterson                      83 votes
Michael Carrington                 12 votes
Spoilt ballots                           2
RESULTS OF THE AFC NATIONAL EXECUTIVE COMMITTEE ELECTIONS
Imran Khan – 132 votes
Moses Nagamootoo – 104 votes
Michael Carrington – 100 votes
Valerie Garrido-Lowe – 96 votes
David Patterson – 94 votes
Joel Edmund – 86 votes
Audwin Rutherford – 79 votes
Neilson McKenzie – 75 votes
Sherod Duncan – 75 votes
Nicola Trotman – 73 votes
Trevor Williams – 69 votes
Beverly Alert – 66 votes
In addition, Women For Change also held elections for the position of National Chairwoman as part of the National Conference.
Alert and Trotman ended in a tie, however Trotman magnanimously withdrew, allowing Alert to head WFC. WFC is the women's arm of the AFC and its immediate priority will be to organize a National Women's Conference at which elections for other positions will be held.