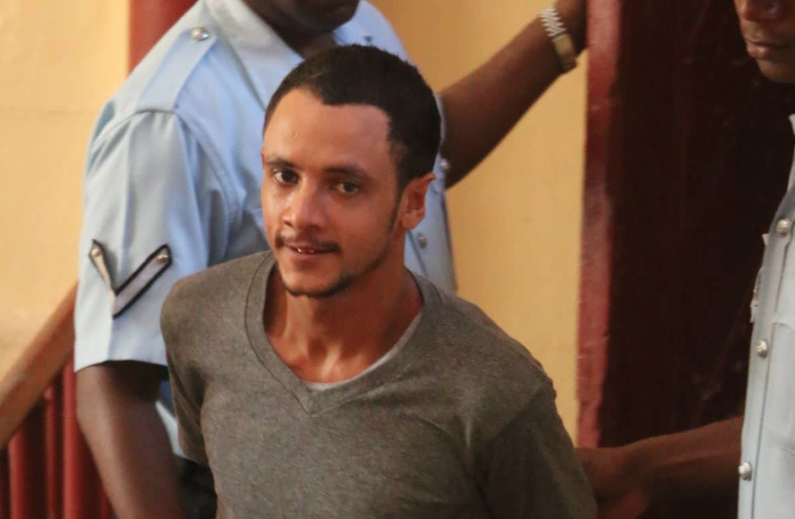 27-year-old, Albouystown Resident, Christopher Gonsalves, who allegedly attempted to bribe a Police sergeant to evade a drug trafficking charge, found himself before the Court today facing not just the drug trafficking charge, but also a bribery charge. 
Gonsalves appeared before Principal Magistrate, Judy Latchman and with a smile on his face, he denied the allegations against him.
The Court was told that on the 3rd October at Brickdam, Gonsalves offered a Police Sergeant, the sum of $150,000 as a means of trying to obstruct the course of justice in order to prevent the narcotics charge being laid against him.
It was also further alleged that on the same day,  he had in his possession 530 grams of Marijuana.
On the day of the incident, two undercover Policemen went to the shop where the accused operates and asked to purchase some marijuana.
Gonsalves returned some five minutes later with a bag of the prohibited drugs. He was immediately arrested and charged.
While in custody, he asked to speak to a senior officer and it was then that it is alleged, he made the bribery offer.
The man was granted bail in the sum of $200,000 on the bribery charge but remanded to prison on the marijuana possession charge. His case will continue in November.