Three days after an Albouystown woman was busted at the Cheddi Jagan Airport with cocaine in the false side of her suitcase, she appeared in Court this morning along with her alleged recruiter, to face drug trafficking charges.
35-year-old, Shellon Yolanda Barrow of Victoria Street, Albouystown along with the alleged recruiter, 37-year-old, Krissy Latoya Griffith, both denied the drug trafficking allegations that were read to them by the Chief Magistrate.
Griffith is a hairdresser.
According to the charge sheet, on the 15th September at the Cheddi Jagan Airport, Barrow was nabbed with 1.638 grams of cocaine in the false side of her suitcase for the purpose of trafficking.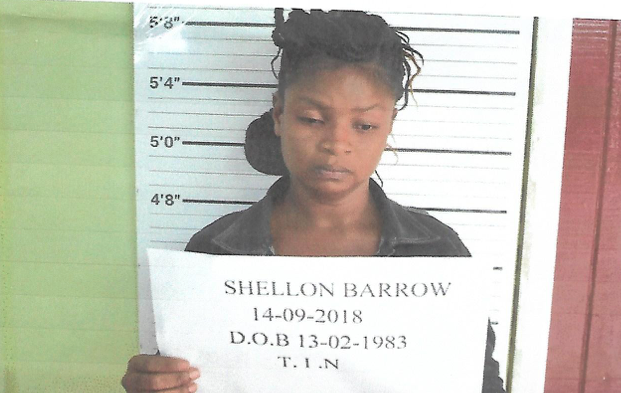 The Court was further told that between the 14th and 15th September 2018, at the Sunset Hotel in Kitty, Krissy Griffith aided Barrow in the quest to transport the drugs.
CANU's Prosecutor, Konya Sandiford, told the Court that the exchange between the two women were caught on camera at the hotel and Barrow offered a statement to the CANU agents that detailed the entire transaction and cocaine trafficking effort.
Both women were remanded to jail until next week.