A 19-year-old Canadian resident who was busted at the Cheddi Jagan Airport earlier this week with close to 10 pounds of cocaine in books, has been charged for drug trafficking and remanded to prison.
The woman, Anestacia LaRose, appeared before Chief Magistrate Ann McLennan on Friday morning and entered a not guilty plea to the drug trafficking charges.
She has no address in Guyana but her Attorney requested bail. The Attorney told the Court that although the woman does not have an address in Guyana, she has relatives living here.  He pleaded for bail on the grounds that she has a medical condition. However, he could not produce documents to support that claim. He also told the court that the young woman is new mother with a 6-month-old baby, who lives back in Canada.
The magistrate denied bail and remanded the woman to jail.
The Prosecution told the Court that LaRose was an outgoing passenger at the Cheddi Jagan Airport on Tuesday, January 24, when drug enforcement agents came across the cocaine laden books in her bag.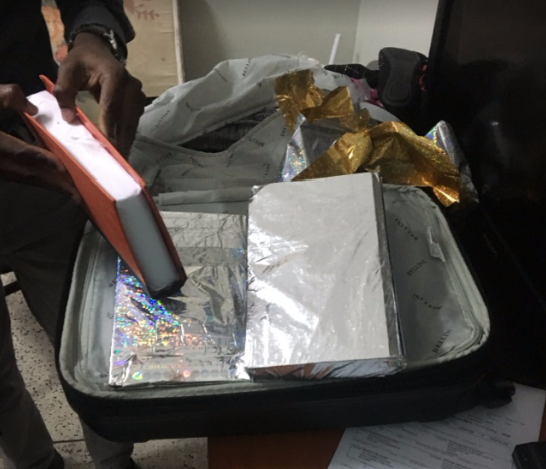 She was immediately arrested and taken into custody. During questioning, she claimed that she came to Guyana to visit a friend.
Her next court appearance will be 13th February, 2017.