The Presidential Candidate for the People's Progressive Party, Irfaan Ali, believes that members of the diaspora could play a meaningful role in Guyana development and a government under his watch would include the diaspora in every aspect of decision making in Guyana.
Speaking at his party's rally on Sunday in Stewartville, Mr. Alli said the diaspora should not be ignored and he has no problem with those who have dual citizenship.
"You are a born Guyanese and you have a right here and we love you and this is your home. We are going to aggressively involve the diaspora in every aspect of national life and development, they must come back and work and be part of the future", Ali told his supporters at the large rally.
Ali also released a menu of development plans for the Region 3 area that he intends to put in place if he wins the upcoming elections.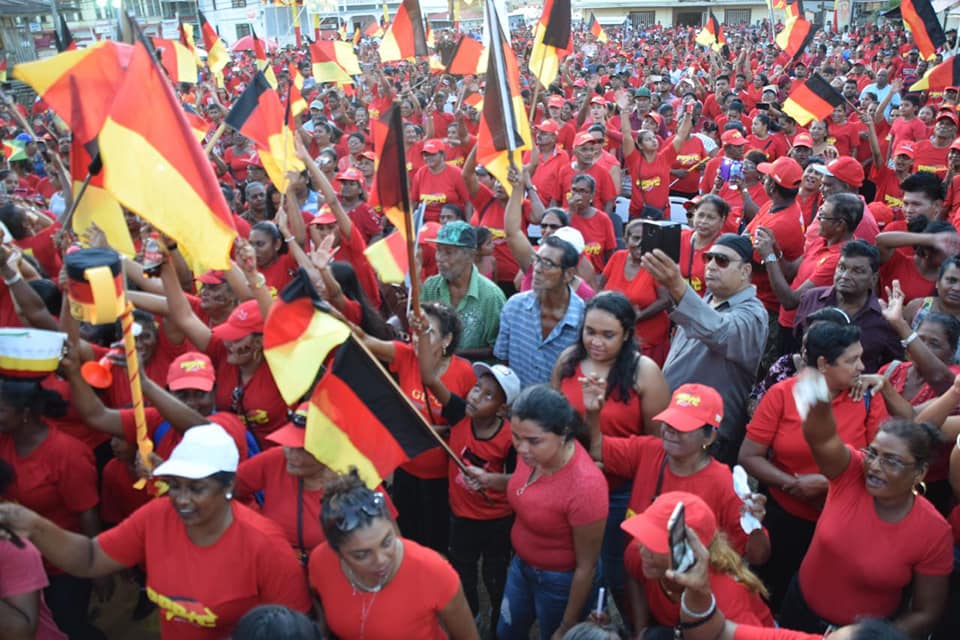 He said the West Demerara will see a superhighway and a new fixed bridge across the Demerara River with improved health and educational facilities under his leadership.
Mr. Ali also promised to do more to assist the farmers of Region 3. 
The Region 3 residents were also told that revenues from the oil and gas sector will trickle down to them, with training and jobs being made available. 
Ali who also lives in the West Demerara area believes the residents of the region must continue to support his party to ensure development of their communities.