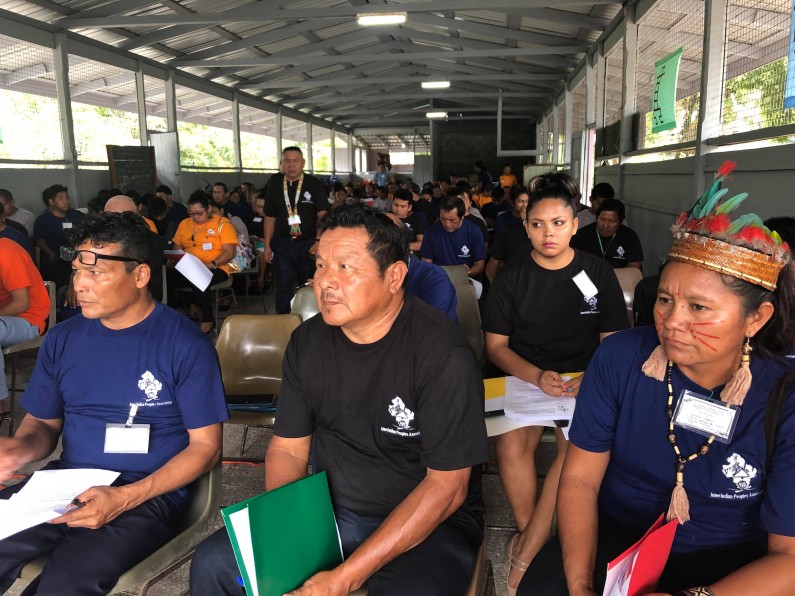 by Dennis Glasgow
"Our Life, Our Languages, Our way of Life" is the theme for the 10th General Assembly and Annual General Meeting of the Amerindian Peoples Association (APA).
The meeting opened on Monday morning at Camp Kayuka on the Linden-Soesdyke Highway. It will wrap up on Wednesday.
Over 120 participants gathered for the opening ceremony, which was punctuated with cultural displays.
In the feature address, delivered by the outgoing President of the Association, Toshao Mario Hasting, it was noted that there is a need for organizations like the APA to continue to represent and advocate on behalf of indigenous peoples.
He said though the APA has been pushing for key issues throughout it's 28 years of existence, there has been little to no significant changes of legislation that address the indigenous peoples.
"Twenty-eight years later, things are yet to fundamentally change in significant ways. We therefore continue to push for our rights to be advanced through strengthened self-determined governance, titling and demarcation of our lands that respect our traditional rights, legislative reform where our rights are adequately protected, and the reinforcement of our right to free, prior and informed consent in decision-making at the national level. Respect for the right to FPIC (Free, prior and informed consent) is critical in national decision-making in development policies that have implications for our lives, as it is for legislative development. What some policy makers may see as development may not necessarily be development for indigenous peoples and we want be certain that in moving forward, these considerations are taken into account." he expressed.
Mr. Hasting said the government still needs to address some of the key issues of the country's first people, including the Upper Mazuruni case in which the Akawaoi and Arekuna peoples have been asking for the government to recognize their traditional lands.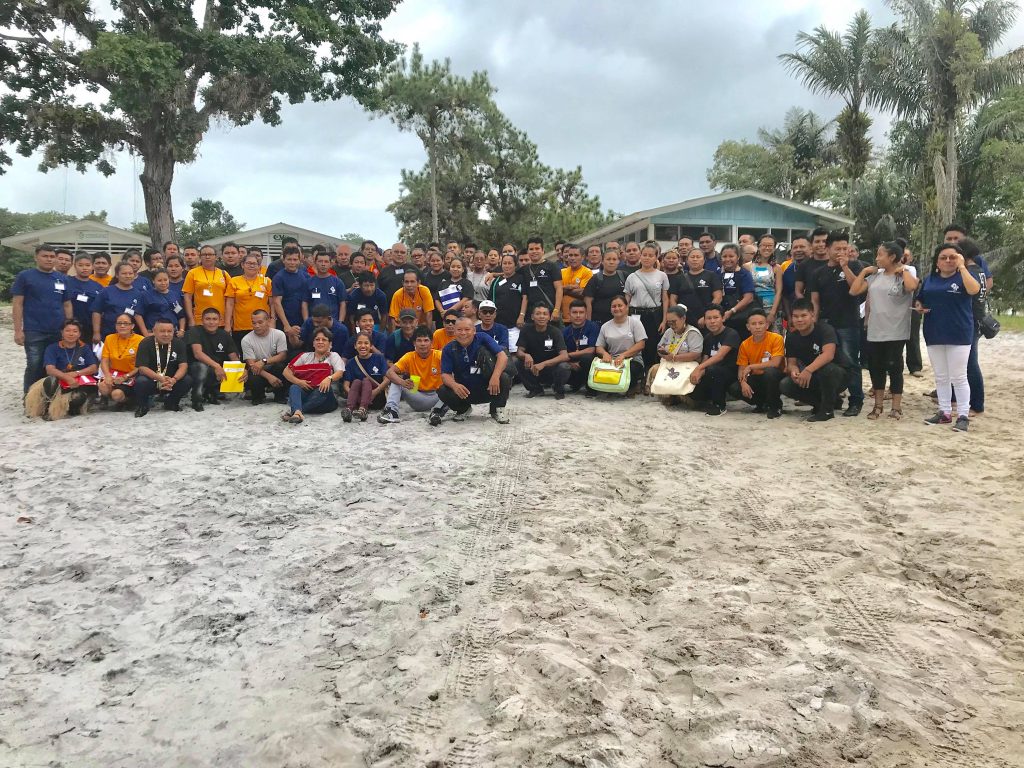 He noted that there has been limited political will over the years to actually follow up on the protection of land rights for the indigenous peoples,
" Successive political administrations in Guyana have failed to effectively promote and respect our collective rights as indigenous peoples, but we have never given up advocating for protection of these rights. The Akawaio and Arecuna peoples of the Upper Mazaruni who were forced to litigate their case for land rights recognition still await a decision from the courts more than twenty-one years later. In the meantime, extractive activities have continued unabated."
Another speaker at the opening ceremony , Chris Elliman from Region 7 delivered remarks on behalf of indigenous youths.
He said "in order for other youths to become knowledgeable of our land rights, our culture and more, it is important that we attend regular Village meetings, District Council meetings and also community exchange meetings so that we can clearly understand our rights in general and especially to be known as guardians of the forest".
The APA's General Assembly is the largest decision-making forum of the organization.
It is where members from the various APA units located across the country come together to agree on the future plans of the organization, and to discuss and address key issues affecting Indigenous Peoples in Guyana.
Good governance, the revision of the Amerindian Act 2006, the reinforcement of free, prior and informed consent (FPIC) and land titling and demarcation of Indigenous Communities are among issues that the organization will continue to focus on during this Assembly.
The APA was formed in 1991 at a conference for Indigenous leaders in Georgetown.