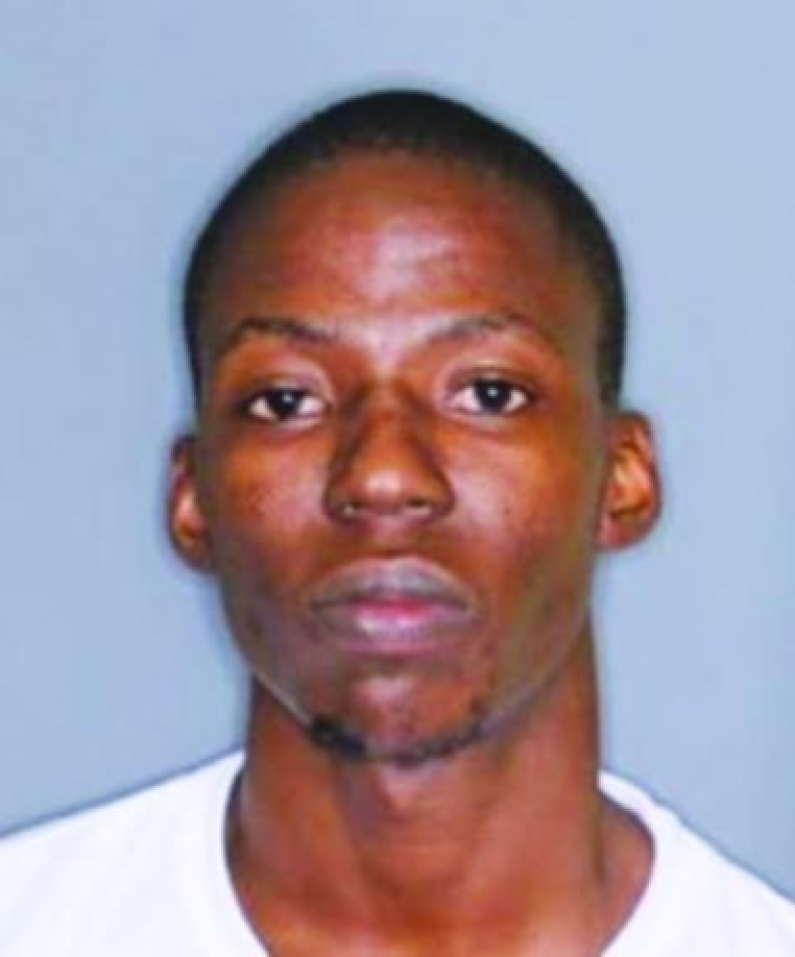 Acting on information, Police Ranks moved into the Sophia area this afternoon and arrested prison escapee, Cornelius Thomas.
The 31-year-old man was found hiding out in the Section C area just after 3 o' clock on Monday afternoon. He was reportedly arrested without incident and was immediately taken to the Criminal Investigations Department for questioning.
His arrest leaves four more escapees still on the run. Six prisoners busted out of the Camp Street jail two Sundays ago as the buildings were also set on fire. A prison guard was shot dead during the escape.
On Friday night, one of the escapees, Desmond James, was arrested in the Canal #1 area after investigators received a tip.
The four escapees who remain on the run are, Mark Royden Williams, Ulee Varswyck. Stafrei Alexander, and Cobena Stephens. Anyone knowing the whereabouts of the men should contact the nearest police station or call 911.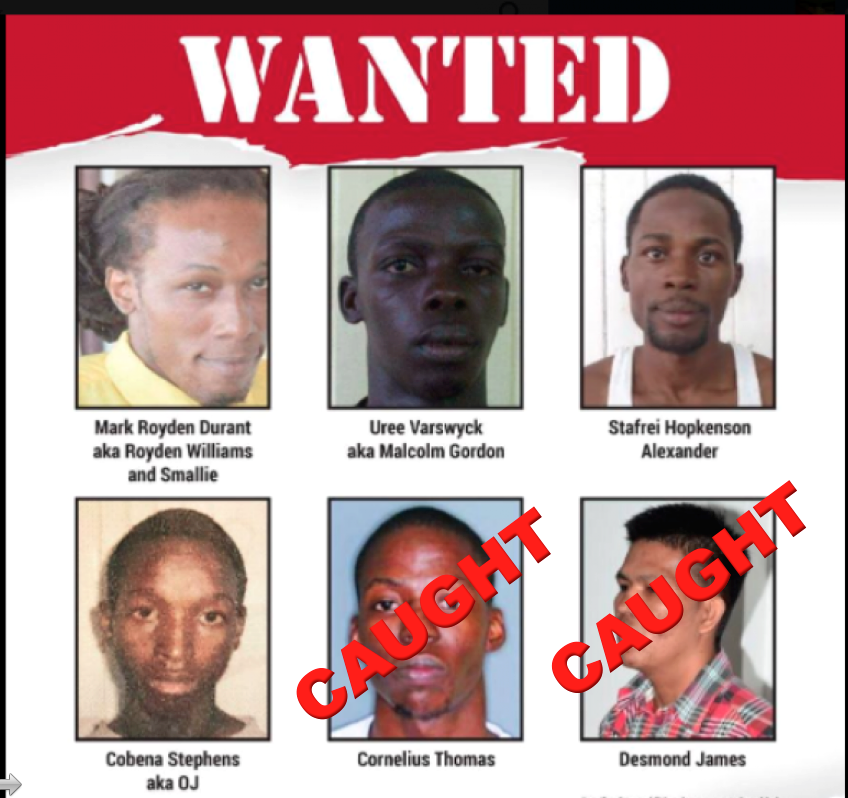 It is believed that the fourmay be moving together. Moments after the jailbreak, a driver was abducted and forced to drive the four men to the Durban backlands area, where they abandoned the car and took him hostage in the backlands.  He was eventually allowed to go free.
The man, who took 24 hours before he found his way out of the backlands, said only two of the men were armed. He said while one of them called for him to be killed, it was the dreadlocked escapee, believed to be Williams, who allowed him to leave, after he told him about wanting to see his 1-year-old son grow.
A nationwide manhunt for the remaining escapees is ongoing.