As the Guyana Police Force continues its probe into the shooting death of young police Corporal Romain Cleto while on duty, the Opposition coalition, A Partnership for National Unity is issuing a call for the Government to take immediate steps to reform the "Guyana Police Service and to provide the organization with the training and resources it badly needs to execute its mandate."
The APNU which holds 26 seats in Guyana's National Assembly has been pressing the Donald Ramotar administration to do a whole lot more to tackle the crime problem in Guyana. In a statement issued on Wednesday morning, the political group said it "is deeply concerned with the repeated instances of death of policemen in the performance of their duties."
The party further noted that "within recent times a Constable, well-known in Berbice for his enforcement of the law against drug traffickers, was murdered. This was followed by two Constables who were also murdered in the hinterland last year during a period when there is no heightened criminal situation in the country. These regular attacks on policemen have the potential to undermine the institution of law and order the morale of its members."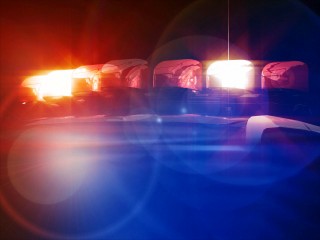 According to the APNU statement, the Government is in possession of several recommendations to tackle the crime problem and take control of the security situation in Guyana today.
"But, for some inexplicable reason, seems unable or unwilling to do what is necessary to establish a Police Service that is capable of defending itself; maintaining public safety, order, and security; as well as ensuring observance of the Laws of Guyana", the statement added.
The party extended sympathy to the relatives and friends of Police Corporal Romain Cleto and offered speedy recovery wishes to the injured policemen.
The 25-year-old police officer and two other ranks were patrolling the Avenue of the Republic area on Saturday night when they noticed a motor car with obscure number plates. The car was pulled over and as the policeman approached the vehicle, the occupants of the car opened fire on him and the police vehicle which was parked to the back of the heavily tinted car. The gunmen sped away from the scene leaving Cleto dead and his two colleagues injured.
A number of persons have been arrested and are being questioned in connection with the murder and the attack on the police patrol.