An early morning fire ripped through a section of Hardina Street leaving three houses completely gutted and torn families counting their losses.
The Guyana Fire Service was summoned to the scene at around 5 o'clock this morning as thick black smoke billowed from one of the houses.
Within moments, the fire quickly spread to two other houses, gutting them both while scorching three others.
The fire started in a house that is part of a dispute between the tenant and landlord. The matter has been engaging the attention of the Court.
The tenant, Natasha Morrison, told News Source that she was forced to run from the burning building as the fire quickly spread through the house. She said she is convinced that it may have been an act of arson and something may have been thrown into the house.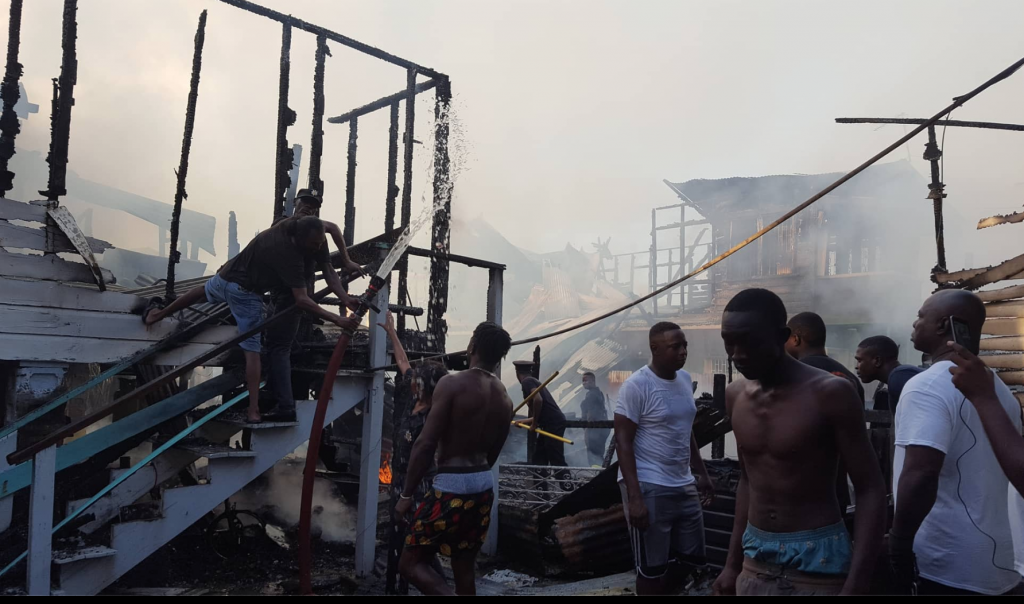 Morrison explained that she is currently in Court with the building's owner.
She said she was awakened this morning with the heat from the blaze and had to grab her children and run from the house.
"It happened very fast", she recalled as she stared at the charred remains of what use to be her home.
Aided by an early morning wind, the fire quickly spread to two nearby wooden houses, also burning them flat to the ground. Some of the people who lived in those houses were too distraught to speak to use.
Many of them were unable to save anything from the houses. One woman said all she has in her possession now is the clothes on her back.
The Guyana Fire Service has launched a full investigation.