The Preliminary Report of the Commission of Inquiry (COI) established to probe the circumstances surrounding the fire at the Hadfield Street Drop In Centre, which resulted in the deaths of two young children has found that there were "bad policy arrangements for fire", State Minister Joseph Harmon disclosed on Wednesday.
The report was handed over to Minister Harmon last week by Commissioner, Retired Colonel Windee Algernon.
When asked about the findings in the report during a Post Cabinet Media Briefing, Harmon disclosed that the report pointed to fact that there was not enough collaboration between the entities responsible for management of the center.
"There were not enough drills for emergencies or fires," Harmon added.
He said broadly that the findings pointed to several systematic problems at the center that would need to be addressed.
The Commissioner is expected to produce the final report by August 15, 2016.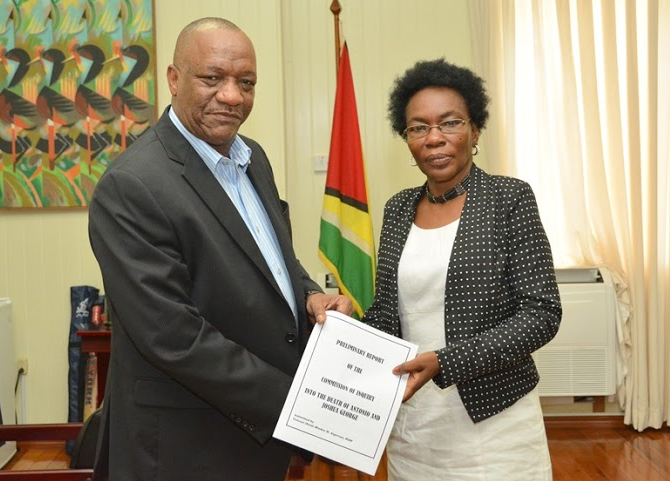 President David Granger has already said that on if any person is found culpable of gross negligence or dereliction of duties they will be held accountable.
Six-year-old Antonio George and two-year-old Joshua George, perished in the July 8, 2016 fire, after they became trapped in a section of the building.
The Drop-In Centre, which is managed by the Child Care and Protection Agency, at the time of the tragedy, housed 28 children and two adults.