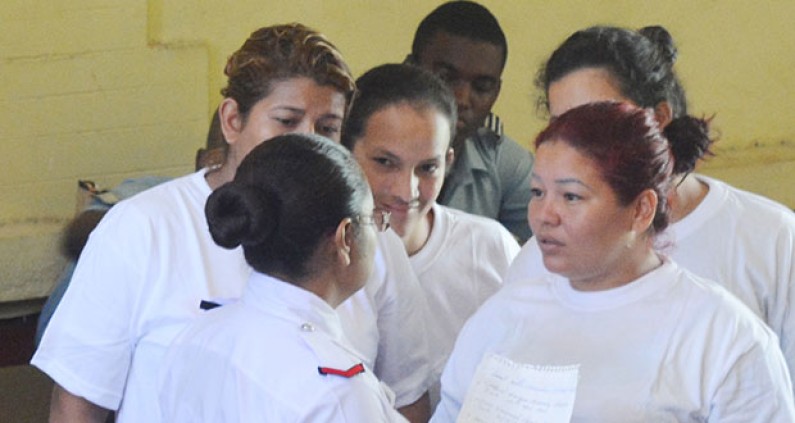 Two days after 14 Venezuelan nationals who came to Guyana to seek employment were ordered deported from the country by a Magistrate, the government said it was open to assisting suffering Venezuelans on a humanitarian basis.
Guyana shares borders with Venezuela and said it remains open to helping the neigbhouring country in its time of need, despite the ongoing border controversy between the two states.
Venezuela is suffering what many believe is the worst economic crisis in its history. Ordinary people in the oil-rich country are regularly going without food.
On Monday, nine men and five women were charged with entering Guyana illegally by sea on July 20 at Eteringbang, Cuyuni River; and disembarking without presenting themselves to an immigration officer.
They all pleaded guilty to the charges and told the court that they had come to Guyana to seek out a better life in wake of the economic crisis in their country.
They told the court that they had ventured into Guyana because they had no other alternative, lamenting that there was no food or jobs at home.
State Minister Joseph Harmon, responding to the matter that attracted widespread debate, said the government was committed to helping Venezuelans on humanitarian grounds and will not turn back anyone trying to come to Guyana.
He said Guyana has a responsibility to ensure its territorial integrity is protected and immigration procedures must apply to anyone entering Guyana.
"We have a humanitarian approach to the matter. We also have a responsibility to demonstrate that we are a warm, welcoming and hospitable country. Once faced with such circumstances we would not come down with harsh hands but we ask that there is respect for the laws and for persons to come through the proper port of entry," Harmon said.
The Minister said the government will not dictate to the Courts how the laws must be enforced.
"The law is the law, the government will not tell the courts how to act," he added while also pointing out that in may cases persons charged with offences manufacture defences before going to Court.
Those charged were each fined $10,000 or should they fail to pay the fine they will be sentenced to six days' imprisonment. They will be kept in police custody until deported.