The Government of Guyana has announced that it has put a special team in place that is addressing the influx of Venezuelans in bordering communities who are seeking assistance as the economic turmoil continues in the neighbouring state.
In a statement last evening, it was announced that the Heads of several Government agencies will be meeting over a period of time to strategically address the issue.
Representatives from the Ministries of Public Health, Social Protection, Communities, Citizenship, the Guyana Police Force (GPF) and Civil Defense Commission (CDC) are part of a newly formed Board that is looking at the issue. Minister of Citizenship, Winston Felix is heading the Board.
The group is expected to prepare a coordinated effort to give structure to the government's response to the situation.
According to Minister of Citizenship, Winston Felix, the administration will be reinforcing the Immigration Department in Region One to deal with the irregular arrival of Venezuelans into the country.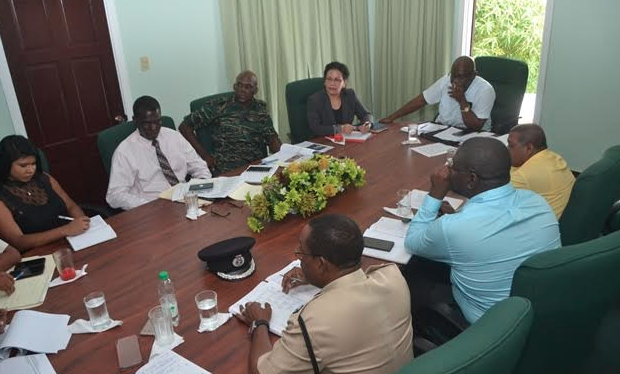 However, The government said it is working to facilitate the refugees.
Recently, much-needed supplies including medicine, food and camping equipment were sent to villages near the border shared with Venezuela.
Meanwhile, a delegation from the Ministry of Foreign Affairs and the Ministry of Citizenship has returned from the border town of Puerto Ordaz, in Venezuela.
The team conducted an assessment to ascertain the effectiveness of the government's response to the current situation.
Just last week the Regional Chairman in region one complained about the large number of Venezuelans coming over into his region, and putting a strain on resources there.