In wake of the online fraud involving visa debit cards issued by Republic Bank, the Bank of Guyana is moving to work with all commercial banks to reduce the risks customers might face when they decide to do online shopping.
Scores of Republic Bank customers have filed complaints against the bank after noticing deductions to their accounts for online purchases that they never made. Republic Bank has admitted that the problem exists and has been working to ensure customers get their money back and the system becomes safer.
Today, Governor of the Bank of Guyana, Dr. Gobin Ganga told reporters that the Central Bank intends to work along with the commercial banks to address the issue of cyber risks.
According to Dr. Ganga, "we will have to continue to work to ensure that we have an efficient system that is one where you cannot have the kind of cyber risks that exists now. We will be working with the commercial banks to ensure that the Guyana public is afforded the opportunity to transact business".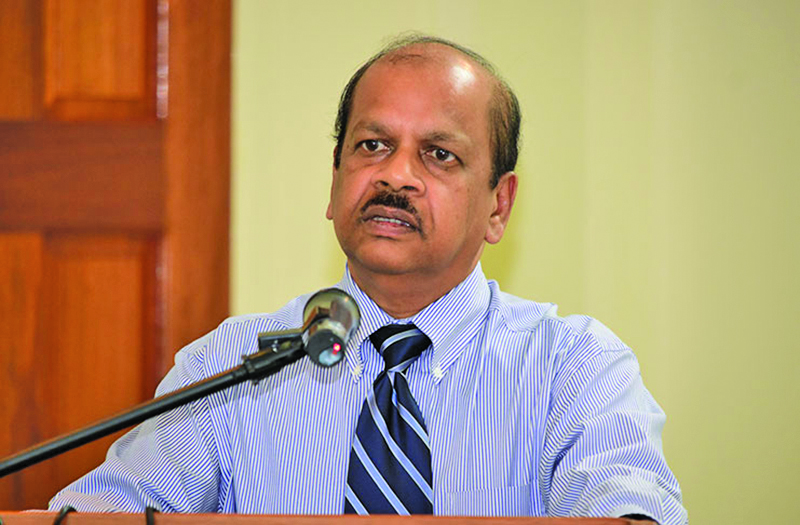 He said the Central Bank has been paying attention to the issues with Republic Bank and he intends to meet with top management at Republic Bank on the issue.
Meanwhile, some customers who were affected are now complaining that their visa debit cards were deactivated without their knowledge and they are now being forced to call Republic Bank Trinidad and Tobago to have the hold lifted.
Some other customers who suspect that their accounts might have been affected have also complained that Republic Bank has been requesting that they pay a fee for any probe of their account.
The Bank of Guyana Governor said all customers who have been affected by the online situation, must receive their full reimbursements.
"If there is a fraud, it doesn't matter how long that fraud is dated back, Republic Bank or any bank will have to ensure that the customer receives his/her appropriate refund", Dr. Ganga said.
Republic Bank is the largest commercial bank in Guyana. It is currently making moves to take over the operations of Scotia Bank Guyana. The Government of Guyana has expressed some worry about that takeover.