Guyana's leading conglomerate, Banks DIH Limited, has recorded profits of $4.2 billion for 2017 and is now making moves to get its products on more of the Caribbean markets.
At the company's annual general meeting on Saturday, shareholders were told that Banks DIH products can now be found across the United States, particularly in New York, New Jersey, Florida and California.
The Chairman of the company, Clifford Reis said it took the company a while to make it into the American market, but now that it is there, it is performing well.
Additionally, he said the company has already moved into the Canadian market and markets across Europe.
Moving forward, Banks DIH is eyeing more markets in the Caribbean region. Mr. Reis explained that with markets in Barbados, Trinidad and Tobago and Antigua performing well, other CARICOM nations are gaining the company's attention.
The company's strong performance in 2017 is being credited to increase sales of its malt products, food products, aerated and liquor beverages.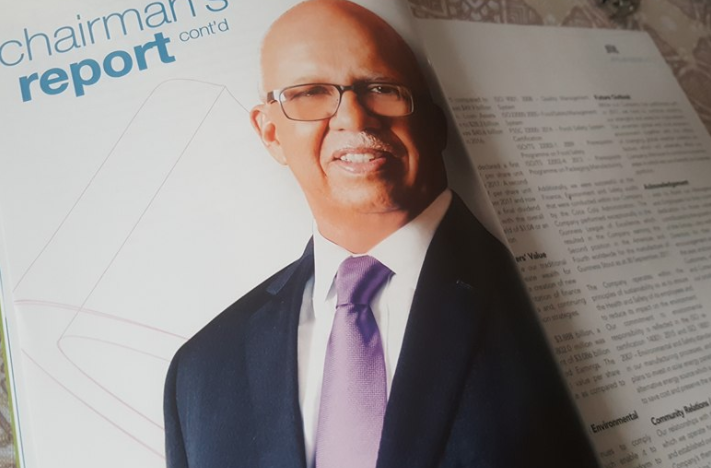 Moving forward, the company has set itself an ambitious target to reach over $5 billion in profits by 2022. The Chairman said the five year target could be reached as the company aims to continue its strong performance in the local and overseas markets.
During the Question and Answer segment, shareholders were told that the company is now working with its international partners to focus on health and the sugar content in its beverages.
With cases of diabetes being blamed on the sugar content in many drinks globally, Reis said, Banks is already making moves to avoid the "sugar tax", which is a tax some countries have introduced against the manufacturers of beverages and foods with high sugar content.
He told shareholders that the company is already following international standards by making known the sugar content in its beverages and has also made moves to ease the sale of the products into schools, adding that "at our last international meeting that we had with Coca-Cola, it was discussed strongly that we have to adhere to certain rules where children are concerned, otherwise you may end up having taxes which is known in the world now as sugar tax".
Reis noted that it is a work in progress that will take time.
When asked by one shareholder, what field of study should be pursued at the University of Guyana to possibly land a job at the company, Reis reminded that Banks DIH is an equal opportunity employer, but with today's changing technology and innovations, he would advise persons to pursue more studies in the fields of engineering, science and technology.
The shareholders were also told of major expansion and develop plans that will take place at the company during the current financial year.