When shareholders of local conglomerate Banks D.I.H Limited gather on Saturday at the company's Thirst Park Headquarters for their Annual General Meeting, they will be told by Chairman and Managing Director Clifford Reis that the beverage giant has seen a 4% increase in it's after tax profits for 2013 when compared to the previous year.
According to the Chairman's report for 2013, "the overall performance of the group improved, by achieving an operational profit before taxes of $5.340 billion compared to $4.966 billion in 2012. Those figures represent a 7% increase in profits before the payment of taxes.
After tax figures show the company making profits of $2.9 billion in 2013, an increase of $374 million or 4% when weighed against the previous year's figures.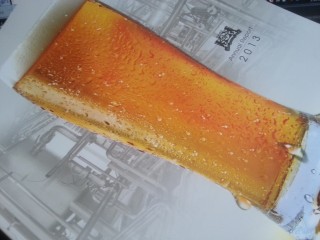 Reis believes the company's good performance ought to be credited to its "comprehensive planning and prudent management of resources".
The Banks DIH Chairman in his report, thanks loyal customers of the many brands produced by the company for their support. In the shareholder's report, he said "our improved results were possible in part due to increased production availability resulting from efficiency garnered from our capital investments, and in part due to the strong demand for our products from our loyal customer base".
Shareholders will also be told that during the period under review, the company launched a number of new products including R1 White and Cranberry Ice, 6 Degrees North Wine and the Creme Select premium brand of ice cream flavours that have enjoyed good support on the market.
During 2014, the company is expected to aggressively market its line of Banks Beer and other beverages. Late last year, the company introduced a Banks GT Beer which has been receiving overwhelming support and reviews from local customers.
The Company has been enjoying steady growth over the past few years and continues to see increases in its profit margin.