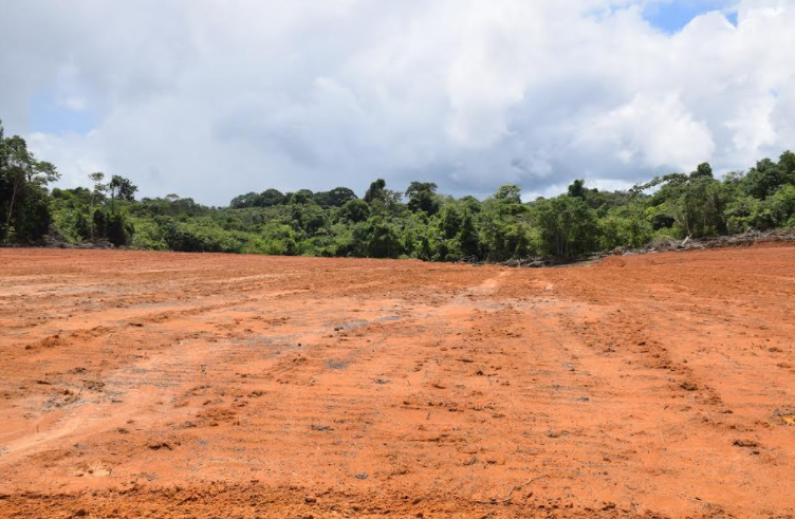 (DPI)  A new zone is being developed in Baramita  to relocate all public facilities to  a more conducive environment. This was revealed by Permanent  Secretary (PS) of the Ministry of Indigenous Peoples' Affairs, Alfred King, who recently led a team  to the area.
The intention is to remove the facilities from the distractions and noise that are prevalent in their current location, near the airstrip. The initiative will result in the construction of a new nursery and primary schools and a cottage hospital to better serve the people of the Region One community.  Infrastructure which include security, water and electricity facilities will also be placed at the new location.
"The  new location, along the Barama Line has been singled out for … government agencies and a new zone for social services, like health. The hospital will accommodate inpatient and outpatient care as well as moving straight to the level of having a mortuary," The Permanent Secretary explained.
King said that the new environment will allow for expansion and provision of more essential services to the residents of Baramita and surrounding areas.
Additionally there are plans to develop more programmes specifically targeting the youths.
The contract has already been awarded for the construction of the school. This particular project is part of the Regional Administration's 2017 capital programme, and is expected to be completed in January 2018.
King highlighted that  when the facility is completed, the ministry will be engaging retired teachers and a headmaster, who have indicated their willingness to assist with a curriculum that is in keeping with the customs and tradition of the residents. This, he said, will see better delivery and results in the education sector in Baramita.
Similarly, more health personnel will be trained and doctors will be stationed in the area, once the hospital is completed.