A Bartica passenger speed-boat Captain is missing and feared dead following a Saturday night collision between his boat and a river ambulance.
A Police report said the accident occurred at around 7:15 pm in the Essequibo River in the vicinity of Stampa Point, which is close to Bartica.
The passenger boat was heading to Bartica from Parika while the river ambulance was traveling in the opposite direction.
The missing captain of the passenger boat has been identified as Claude Pollard. Four of his seven passengers received serious injuries when the two boats collided. There were just two persons on the river ambulance and they both received minor injuries.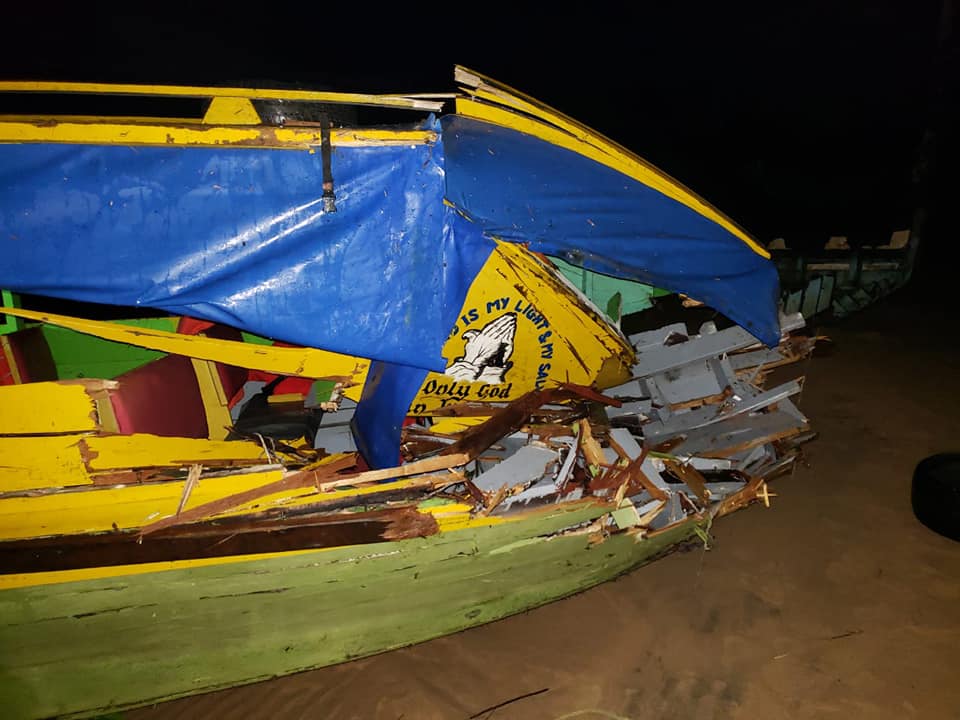 They were rushed to the Bartica Hospital where they are being treated. The other passengers are all safe, but the boat Captain who was thrown overboard by the impact of the collision could not be located.
The Captain of the river ambulance, Bernard Singh of Bartica did not sustain any serious injuries and was instrumental in getting the injured passengers to Bartica.
In a statement, Bartica Mayor Gifford Marshall said "our prayers and best wishes are with the family of Captain Claude Pollard who remains missing following a boat accident early Saturday evening. All of the passengers on the two vessels (river ambulance and speedboat) including Mr. Pollard's son and daughter were accounted for".
Passenger boats are prohibited from operating along the route after 5:30pm.
The Mayor said an investigation into the cause of the accident will be done by the relevant agencies. Searches for the missing Captain have resumed this morning.