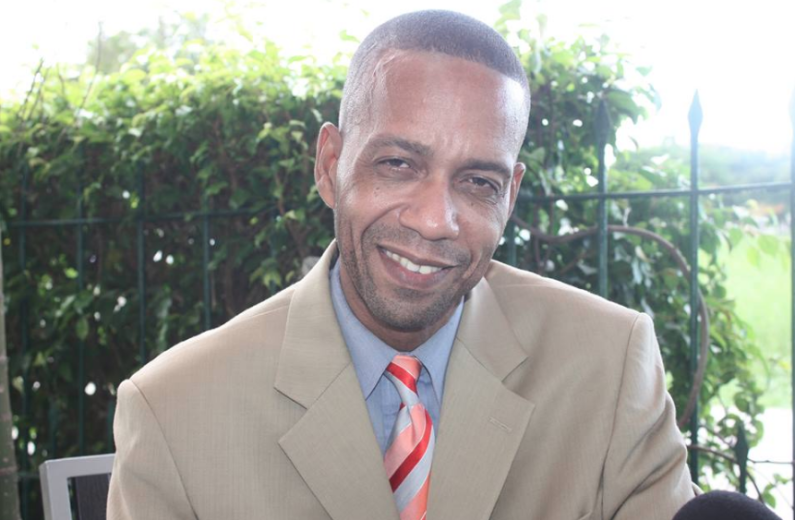 Social Activist, Mark Benschop, who served five years in the Camp Street jail on a trumped-up treason charge under the PPP government, on Friday refused to testify at the ongoing Prison Unrest Commission of Inquiry after he was told that his testimony would not be taken in the presence of members of the public and press.
Benschop turned up to offer his voluntary testimony when he was informed by the Commission's Chairman, Retired Justice James Patterson that his testimony will be taken in private.
"I couldn't accept that because as a public inquiry I believe it was unfair and unjust to have me testify without members of the public or media in the audience," the disappointed Benschop told News Source.
He believes the move is "hypocritical, dictatorial and shows bias on the part of the Commission and Chairman."
During former President Bharrat Jagdeo's term in office, Benschop was accused of treason and remained an inmate at the Camp Street Jail for five years although never being found guilty.
He was in prison from July 2002 to August 2007.
Mr. Benschop who submitted a statement to the Commission said he had intended to speak about his years in the prison, the knowledge he has of former Director Dale Erskine, who is also a Commissioner and whether his conduct was professional or not.
"I was going to talk about the time we had a riot in 2006, prison conditions, officers treatment. These are the things I wanted to talk about. I wasn't going to lash out or be personal but to tell the truth about my five years in there," he added.
He said he was angered that the Chairman was looking to pick and choose who should testify in public or not, particularly when the testimonies of prisoners, former prisoners and state officials were all taken in pubic.
"I want to testify, I'm eager to testify, I wanted to tell the truth, the whole truth and nothing but the truth but the Chairman of the Commission and others are fearful of what I have to say. I don't know what they are afraid of but I wasn't prepared to speak in camera," he said.
Benschop said he is left to conclude that the Commission is a farce to appease the public without any deep interest in getting to the truth.
Today was the last day for public hearings. The Commission will listen to closing arguments on Monday as it looks to have the report ready for its May 31st due date.
The COI is investigating the circumstances that led to the March 3 disturbances and subsequent deaths of 17 inmates.