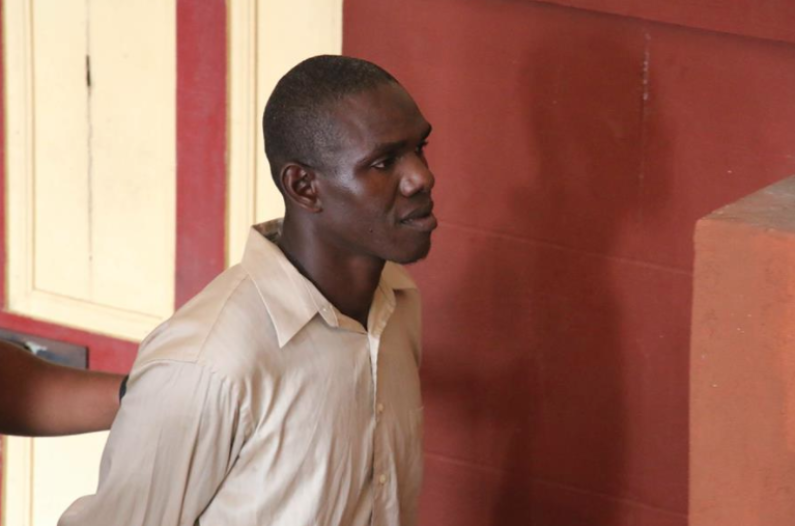 At the Georgetown Magistrates' Court this afternoon, a West Berbice man was granted bail in the sum of $100,000 after being charged with converting his uncle's raw gold to his own use.
Thirty-two year old, Sherwayne Saul, appeared before the Chief Magistrate and entered a plea of not guilty to the charge that he converted eight ounces of gold belonging to his uncle to his own use.
The Court heard that between January 24, 2017 and February 23, 2017, at Whitewater, Essequibo, the man's uncle, Kelvin Saul, entrusted him with 15 ounces of gold for safekeeping.  However, when the uncle demanded his gold, it was much lighter and it was then that it was realised that the nephew had taken most of the gold for his own benefit.
Although the Prosecutor objected to bail, the accused was granted bail in the sum of $100,000 and the case was transferred to the Bartica Magistrates' Court, where it will come up for hearing on June 16, 2017.