Acting Prison Director Gladwin Samuels, is once again warning members of the public about efforts to smuggle prohibited items into the prisons.
His latest warning comes on the heels of the discovery of prohibited items at the Lusignan Prison and the New Amsterdam Prison.
On Saturday afternoon, Prison Officers and Police Officers stationed at the New Amsterdam Prison noticed a civilian close to the fence of the Prison attempting to throw items over the Prison fence.  An alarm was raised and the man managed to run from the scene leaving several items behind.
The officers found several packages of marijuana with the words "Bless Up" written on the packages along with marijuana seeds, stems and leaves.
Hours before at the Lusignan Prison, a prisoner was observed in the holding area with two wrapped packages. As he was being cornered, the prisoner threw the items over the fence of the holding area.
Prison Officers located the packages and when they opened them, they found new cutlass and a new knife. It is unclear how the two were smuggled into the facility, but investigators believe the items might have been thrown over the fence of that facility during the night.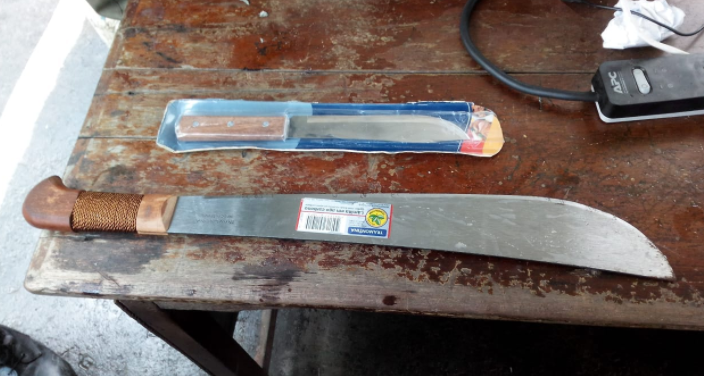 Just last week at the same Lusignan Prison, a man was spotted close to the fence and when he was pursued by officers, he ran from the scene but left a bag behind with several prohibited items including cellphones and marijuana.
The Prison Service is looking to step up security even more at the local prisons as they continue to face challenges.