Work at the GECOM Returning Officer's office for Region Four came to a brief halt this midday after there was a reported bomb threat at the building.
While some staff members and party agents refused to leave the building, others left as the Bomb Squad of the Guyana Police Force and the Fire Service arrived to carry out checks.
A number of foreign observers and agents of the political parties were in the building at the time of the reported threat and they were all encouraged to leave.
The Police Commander for Region Four was also at the scene. News Source understands that nothing suspicious was discovered in the High Street building.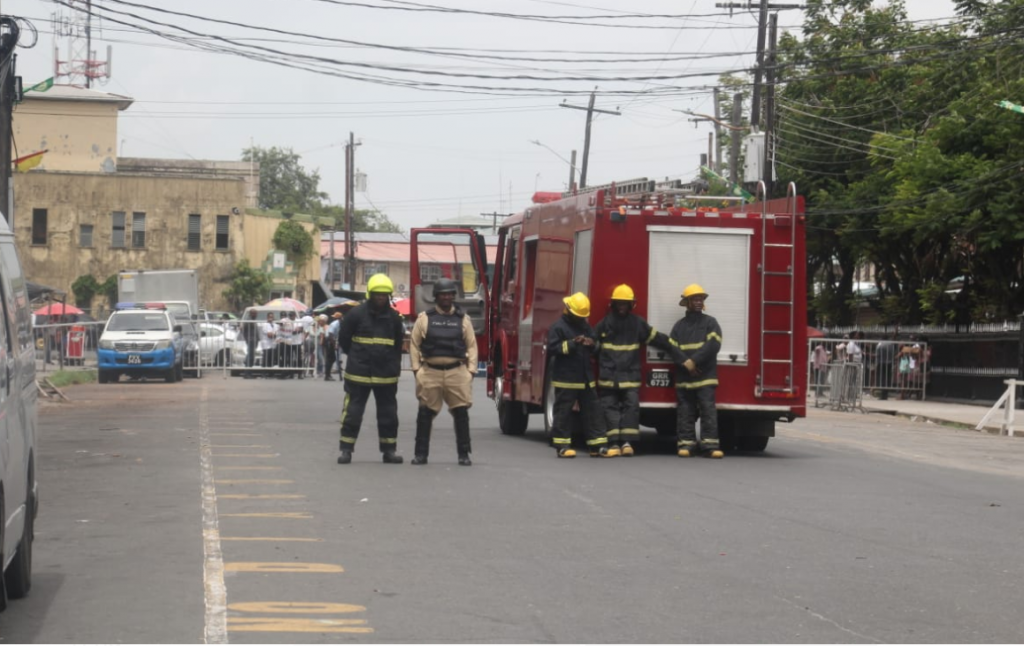 The same building is serving as the Command Centre for the GECOM operations with the Chief Elections Officer occupying an office there.
It is also the building where the verification of statements of poll is taking place. Only accredited persons are allowed access to the building.