One day after the Ministry of the Presidency announced that Joe Harmon had been appointed the Chief Executive Officer of the National COVID-19 Task Force, the Ministry of the Presidency has clarified that he is no longer the Director General at the Ministry of the Presidency.
Newly appointed Director of the Public Information and Press Service, Ariana Gordon confirmed the development this afternoon.
She said the President has indicated that Mr. Harmon's role will now be that of the CEO for the National Task Force only and he will operate under Prime Minister Moses Nagamootoo.
Harmon served previously as the Minister of State with wide ranging responsibilities in the Ministry of the Presidency.
He was forced to relinquish that position following the Court ruling on the no-confidence motion which made it clear that it was unconstitutional for holders of dual citizenship to serve as a Member of Parliament.
Mr. Harmon was later appointed to the Director General's position which was created to accommodate his continued work in the Government and at the Cabinet level.
Harmon later announced that he had relinquished his American Citizenship and he was therefore eligible to serve as a candidate in the 2020 elections.
Just over a week ago, the Ministry of the Presidency was forced to distance the President and the Government from the hiring of a US lobbying firm to make representation on the government's behalf with US government officials following the fall-out from the still to be concluded national elections.
The President was reportedly unaware of the hiring of the lobbying firm and made it clear that the Government had no part in the hiring and has no contract with the lobbying firm, although Harmon was listed as the contact person on the contract for the Guyana Government.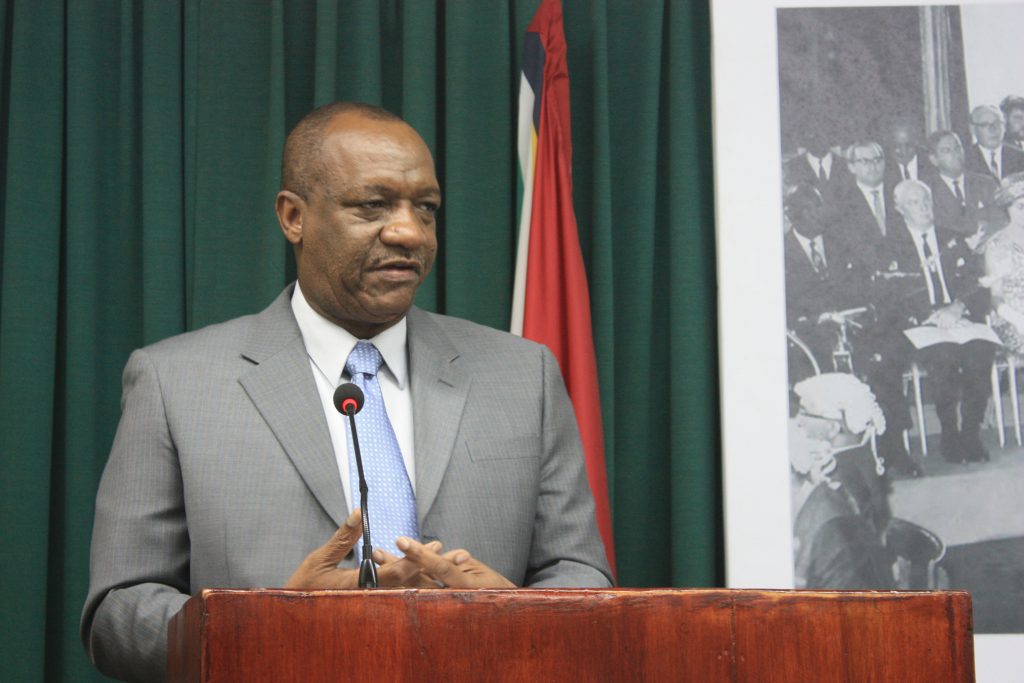 The President also made it clear that taxpayers' money was not used for the hiring of the lobbying firm. Mr. Harmon after initially giving the impression that it was all the government's doing, was then forced to clarify that the hiring of the firm was not done by Government and the more than US$40,000 price tag for the company's work was being carried by concerned supporters of the APNU+AFC.
The President is the Chairman of the APNU and the Leader of the PNC which is the largest party in the coalition, and still may have been left in the dark about the political hiring of the firm.