One day after the opposition People's Progressive Party confirmed that it has tapped retired Chief of Staff of the Guyana Defence Force Mark Phillips to join its ranks for the next elections, another retired Chief of Staff is seeing a "no contest" match up between a Phillips supported PPP and the incumbent President Brigadier David Granger led administration.
Retired Chief of Staff of the GDF, Rear Admiral Gary Best is an executive member of the People's National Congress, which is the largest party in the coalition government.
Back in 2013, it was Rear Admiral Best who handed over the command of the Guyana Defence Force to Brigadier Mark Phillips. Mr. Phillips retired in 2016.
At the PNC's weekly press conference today, Mr. Best was questioned about his thoughts of Mr. Phillips now joining the ranks of the Opposition.
"I would say its no contest…because the credentials of the David Granger led coalition government, honest leadership, integrity, development, more jobs, entrepreneurship, international recognition, national recognition and all those. When you tick off the scorecard, I don't see it being a serious competition between President David Arthur Granger, who is a Brigadier retired and the gentleman you mentioned, who is a colleague of mine, Brigadier Mark Phillips", Mr. Best said.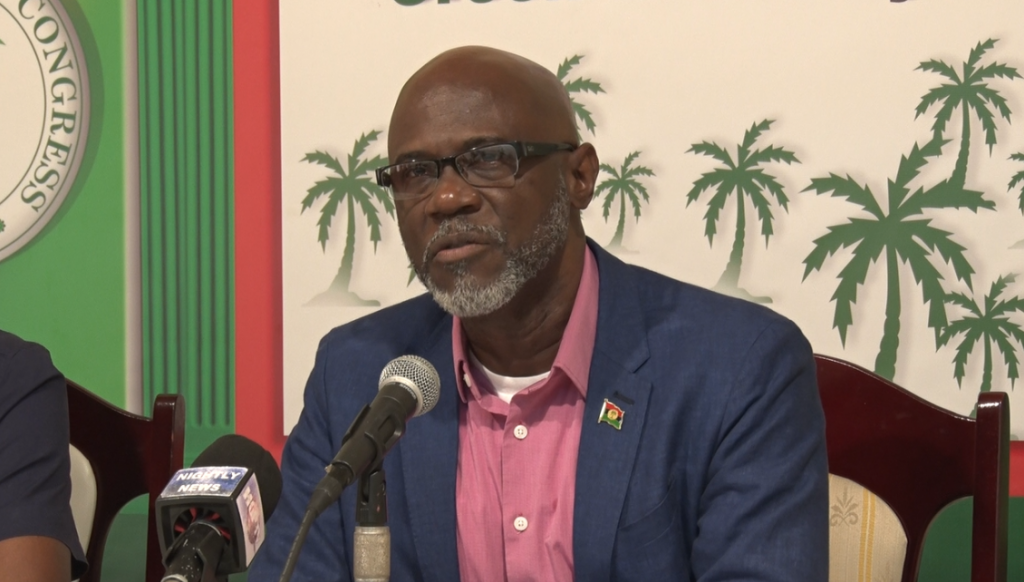 While the PPP has not named Phillips as its Prime Ministerial Candidate, it is widely suspected by political watchers that he is likely to get the nod. Just last week, he appeared in a PPP promotional tv programme along with the party's Presidential Candidate Irfaan Ali.
Opposition Leader Bharrat Jagdeo has said that retired Brigadier Phillps is a man of integrity and that was one of the attributes that impressed the PPP.
Rear Admiral Gary Best agreed that the retired Chief of Staff Phillips is a man of integrity but said what he does with his life now that he has retired from military life is a matter for him.
During the last elections, the PPP had lashed out at the President and a number of other retired senior GDF Officers because of their decision to enter politics, even accusing the coalition at the time of wanting the country to be developed into a military state.